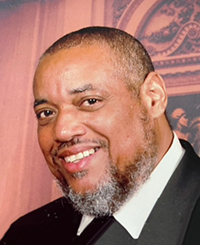 [AMIS Memorial Chapel & Crematory]
A celebration of life service for Carneal Earlston Gerard 'Chocolate' Smith, beloved son of the late Earlston and Olive Smith and loving partner of Veronica Harvey, of 173 Middle Road, Southampton, SN02, in his 73rd year will be held at St. Mary's Church, Warwick on Wednesday, May 31, 2023 at 2.00 pm.
Interment will follow at St. Mary's Church, Warwick.
Carneal was the loving father of Renee, Crystal [Ben] and Nahtasha, cherished grandfather of Jahmori, Tycee, Koda, Osaze, Rilen, Reon, Renen, Alexcie and Makaylie. He leaves to mourn, siblings: Diann [Lionel, deceased], Corene [Cleveland] and Larry, uncles: Kenneth 'KE' Smith and Edward C. Smith [Ontario, Canada], special family members: Eugene [Janette], Philippa, Phyllis [Oliver, deceased], Kendall [Tina], nieces, nephews, First Church of God [Soundview] family, Warwick Workmens' Club, Devonshire Colts and other family members and friends, too numerous to mention.
Flowers may be sent or donations made to First Church of God [Sound View] Building Fund.
Service will be streamed live via www.twitch.tv/jroctv2000