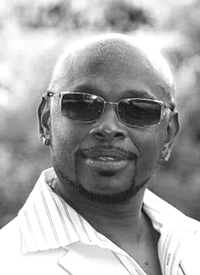 [Augustus Funeral Home and Cremation Service]
Augustus Funeral Home regrets to announce the passing of DJ "Bussy" Dennis St. Claire Eugene Maynard Jr.
A Graveside service for DJ "Bussy" Dennis St. Claire Eugene Maynard Jr. loving son to Brooks Maynard and the late Dennis Maynard Sr. [Mufeed Rasheed], loving father to Rhondasha Wilkinson and Skye Davis, loving brother to Denise Brown, Lavonne James-King and stepsister Carolann Jackson, loving fiancé to Tameya Davis in his 51st year of 2B Khyber Heights Warwick will be held on Saturday, October 16th, 2021 at St. Mary's Church Cemetery at 2 p.m.
Lovingly remembered by aunts: Meryl Parfit, Wendy Robinson, Lillian Robinson, Luz Robison, Lisa Lottimore, Dawnette Bean, Diane Coddington, Brenda Rasheed; uncles: Allan Maynard [Mustafa Rasheed], Kenneth Robinson and Karl Parfit.
Covid-19 precautions are to be observed. Mask and hand sanitation will be required and social distancing observed.