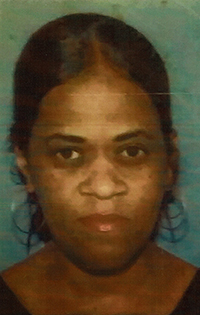 [AMIS Memorial Chapel & Crematory]
A service of celebration of life for Mrs. Dorothia 'Dottie' Sherlyne [Santucci] Weller of 74 Marl Lane, Cobbs Hill, Warwick, beloved wife of George Weller and mother of Angela Weller, Andrea Weller and Khandi DeCouto [Barry]; daughter of the late Clarence and the late Grace Bean Santucci, daughter in-law to Marie Weller [Clifton –deceased], will be held on  Tuesday, September 29th at  the Southampton, Seventh Day Adventist Church at 1PM. There will be no viewing.
 
Grandchildren:  Zaire Weller, A'zhun Weller, Amir Weller, Kayla DeCouto and Keyara DeCouto. Siblings : Irma Dill [Jerl], Beverly Clarke, Clarence Jr. [Sam] Santucci, Novia Santucci, Chaplin Kevin Santucci [Karon], Salena  Furbert [Wayne], Hinson 'Amigo' Bean [deceased], Gladys Saunders – deceased [Carlton], Debra Smith – deceased [Carlton] and Novina Santucci; brothers- in-law: Gary Weller [Marion], Marshall Weller, Clifton Jr. Weller [deceased], Richard Weller [deceased]; sisters-in-law Karen Hurdle [Freston] and Khandi Roberts.  
Special Friends: Cheryl, Lucy, Alana, Christy, and Gloria; numerous nieces, nephews, great nieces, great nephews and cousins.
Please adhere to Covid-19 restrictions and mask must be worn.