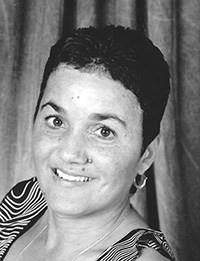 [Augustus Funeral Home and Cremation Service]
We regret to announce the passing of Earlene [Tussie] Madree Pitcher.
A Graveside service for Earlene [Tussie] Madree Pitcher, 6 Tribe Road No. 1, Pembroke, daughter of the late Alice [Suemay] and Earlston Pitcher, sister to Patricia, the late Hattie and Sharon Pitcher will be held at Pembroke Parish Cemetery on Wednesday, August 5, 2020 at 10:00 am.
Relatives and friends may pay their last respects at Augustus Funeral Home on Tuesday, August 4, 2020 from 7:30 pm – 8:30 pm only.
Special aunt to Damian [Monica], Sydney [Jarius], Kobee, Soumya and the late Rodericka Pitcher; great nephew: Axel Pitcher.
In lieu of flowers donations can be made to P.A.L.S.