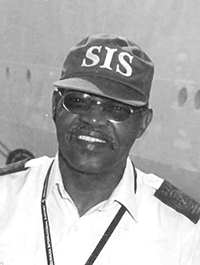 [Augustus Funeral Home]
Augustus Funeral Home regrets to announce the passing of Edward "Eddie" Oliver Eugene Tuckett.
A Home Going service for Edward "Eddie" Oliver Eugene Tuckett, beloved husband to M. Albertha Tuckett, loving father to Eugene Minors and Kirk Tuckett [Monica Bernardino], brother to Veronica [Pinky] Tuckett, Greta Furbert, son of the late Eldika Tuckett, in his 75th year of Crawl Hill will be held at Radnor Road Christian Fellowship Today, April 11, 2019 at 12:00 pm.
Interment will be at Holy Trinity Cemetery on Thursday, April 11, 2019 at 11:00 am.
There will be no viewing.
Lovingly remembered by grandchildren: Geontai Minors, Krystal Minors, Alex and Sofia Tuckett; great-grandchildren: Geontai Jr.; sister-in-law: Bruenette Davis and Florence Outerbridge; special friends: Cloretta Harvey, Willis "BoBo" Outerbridge, Arnold "Robby" Robison, Helene Tucker, Deborah Basden, Melvin and Barbara Jones, Joe Moody, Delores White, Hazel and Clover and many other family, godchildren and friends [including overseas] too numerous to mention.
Edward Tuckett was predeceased by siblings: Marlene Smith and Christopher Tuckett; brother-in-law Millard "Blue" Davis.