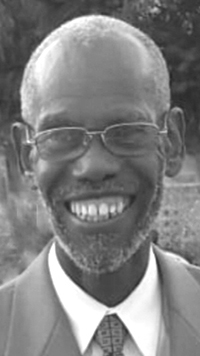 [Augustus Funeral Home and Cremation Service]
Augustus Funeral Home regrets to announce the passing of: – Gerald St. George Simons Sr.
A musical celebration of life for Gerald St. George Simons Sr., Son of the late Stuart Simons and Dorothy Simons.  Husband of the Late Dorothea Simons; Devoted and loyal father to Marquita [Liz] Lee, Gerald and Rohaan Simons and O'Brian Roberts in his 81st year of Yellowstone Cottage, 7 Hill View Road, Warwick, WK05 will be held Today, March 20th at 4:00pm at the Southampton SDA Church, 228 Middle Road Southampton.
Interment will follow at St. Mary's Church Cemetery, Warwick. Visitation for family and friends will be held, Today, at Southampton SDA Church 228 Middle Road Southampton from 3:00pm-3:50pm.
He leaves to cherish his memory Grandsons: Ishmael Lee and Kalib Lee; Granddaughters: Kierra Lee, Kourtney Roberts, Zaire Lee, Nakeah, Rhianna, and Rhyla Simons; Great-Granddaughter Khamya Burgess, Special Grandchild: Alnique Young-Looby.Sisters: Lorraine [Raymond] Simons, Marlene Somner, Cynthia Brangman, Claudette [Robert] Jones, Paulette Smith, Velvet Stevens; brother  Wilbur [Glenda] Simons; sisters-in-law Patricia Simons, Marion Doars, Ann [Joseph] Bailey, Marlene [Leonard] Davis, Jacqueline [Larry] Hunt; Brother-in-law Noel [Carla] Burgess; Special sister-in-law Betty Simons-Bean; Special Friends: Joanna Bean; Khandi Roberts; Talia Arandjelovic, Dr. Josephine Van-Lowe, The Warrenaires, Southampton Rangers Sport Club, Southampton SDA Church, Allen Temple AME Church, Christ Church Devonshire families, the St. James Stage Group, Rosedon Hotel staff, and St. George's Fans across the island, numerous nieces, nephews, and other relatives and friends. Gerald was predeceased by siblings brothers: Hammond, Sinclair, Kingsley Sr., Earlston, Horace, and Leroy "Bop" Simons; sisters, Berniece Pearson, Ruth Simons, Vernice DeRoza, Lois, Isabelle and Brenda Simons, Edith Wilkinson; brothers-in-law Clayton DeRoza, Marvin Simons, Norbert Pearson, Theophilus Wilson, Cyril Smith, Earl Wilkinson, Leroy Somner and Eugene Roberts; sisters-in-law Edith [Peggie] Wellman, Delores [Threepence] Hubbard, and Gertrude [Gerty] Roberts. Godchildren – Niki Sherlock, Wanda Ray Willis, Monique Raynor, and Charmayne Nolan, other relatives and friends too numerous to mention. Gerald's favorite color was blue.
Live streaming here.
The burial can be viewed on TNN Bermuda News As It Happens Facebook page.