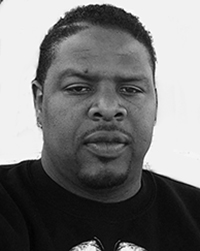 [Augustus Funeral Home and Cremation Service]
Augustus Funeral Home regrets to announce the passing of Gregory Anthony Wainwright.
A homegoing service for Mr. Gregory Anthony Wainwright, son of Roxanne Wainwright and Gregory Elroy Place, loving father to Zamora Talbot and Star Abdullah; brother of Eddrena, Sharmaine, Shawnette, and Theresa; grandson of the late Marilyn Wainwright, Mable Place, Melvin Williams, and Reginald Place, in his 46th year of Green Acres Devonshire, will be held at New Testament Church of God Heritage Worship Centre, Dundonald Street on Saturday, January 28, 2023, at 2.00pm.
Interment will follow at Pembroke Parish Cemetery. Visitation will be held at Augustus Funeral Home on January 27th Friday from 6:30pm to 8:00pm.
Lovingly survived by aunts Carla Crosdale and Nichoel Wainwright; great aunt Lois Dill; uncles Val [Daynell],Kevin, Andre, Leon [Sparky], Roger Wainwright, Deon Wainwright; brother-in-law Robert Giscombe; nieces Rachael, Joelshae, Jonae; nephews Omar, Jahni, Jeremiah, Annan, Pierre; special friends Brian. Khio, Dunnya, Akeem, Clive, Kenyatta, Matthew, Andrew, Kippy, Kirk, Dollars, Clinton, Tyesha, Miriam, the Curve Crew, Middle Town Massive, the White family, Sheik, Paul, Chris, Dellwood Diamonds, Donald, JR, Bobby Lee, Deanna, Ajani, Aaron, many friends, and cousins too numerous to mention.