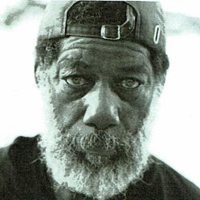 [Amis Memorial Chapel & Crematory]
A service celebrating the life of Joseph Oneal 'Joab' Taylor, father of Rennika Denbrook [Rajai] Rennika's mother the late Rochelle Butterfield; son of the late Richard Joseph Taylor and the late Winifred Taylor, in his 69th year of #20 Green Acres, Devonshire DV 08, will be held at St. Paul's Anglican Church, Middle Road, Paget on Wednesday, August 15, 2018 at 3:00 p.m.
There will be no viewing. In lieu of flowers donations can be made to the Salvation Army.
Grandchildren: Sowilo and Winter; grandparents to Rennika: Andrew & Melita Landy, sisters and brothers: Lois Bean, Helen [John] Baxter, Sheena [Robert 'Bob'] Lewis of USA, Virginia 'VJ' Woods, Francis 'Ozie' Taylor, Vivian Taylor, Marsha [Lennard] Sandham; Reid Tucker [USA], Robert 'Butch' [Suzanne] Taylor, Richard 'Sandy' Taylor; sister-in-law 'Sis' Tucker; special nephew Brandon Usher, special niece Tanisha Taylor. Predeceased by: brothers Earl Tucker, Eric Taylor, Peter Paul Taylor and Baby Taylor; numerous other dear nieces, nephews; the Front Street crew; other relatives and friends.