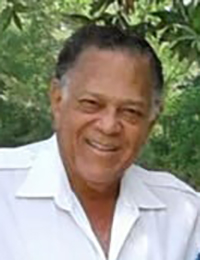 [Submitted by family]
Mervyn "Merv" Leroy Trott, age 79, passed away peacefully and unexpectedly on October 8, 2021.
A Service of Celebration of his life will be held on Sunday, 24 October 2021 at 5:00PM ADT which will be live streamed from Willis, Texas. All are welcome to join and the link for the live stream can be found at the link below as of 22 October 2021:
He was born the 2nd of March, 1942 in Paget, Bermuda. He spent his childhood swimming, cliff diving, building model boats and planes, exercising and listening to music on the radio. He attended and graduated high school at The Berkeley Institute in Pembroke West, Bermuda, before continuing his education at Parks College – St. Louis University in the US. He received his BS in Aeronautical Engineering, as well as an FAA A&P mechanics license and was a member of the Alpha Phi Omega service fraternity.
He is preceded in death by grandparents Gerald and Viola Ratteray; Father Kitchener Trott; Mother Eunice Peters; and grand-daughter Katlin Loux. He is survived by his wife Delmyra Kaye Trott; daughters Regina Barnes, Evelyn Loux and Denise Trott; and son Derek Trott. Grandchildren include Michael, Amber, Angel, Brittney, Tara, Braelyn, Amanda, Isaiah, Autumn, Breanna, Jordan and Sydney; and 8 great-grandchildren. Siblings include Neville Trott, Gregory Peters and Heather Peters of Bermuda; Karen Mattern of Germany.