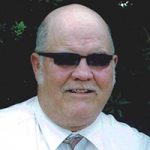 [Amis Memorial Chapel & Crematory]
A graveside service for Peter George 'Peter Lui' Lewis, beloved son of the late Stanley and the late Henrietta Lewis; father to Shakera Richardson, Curtis Richardson and Kizzy Richardson [Brown], in his 67th year of #35 Cut Road, St. George's GE 04, will be held at the Ebenezer Methodist cemetery, Secretary Road, St. George's on Thursday, January 10th 2019 at 2:00 p.m.
Siblings: Stanley [Jackie] Lewis – deceased;  Lucille Jackson – deceased; Owen Lewis – deceased; Stephanie Humphrey, Robert [Skippy] Lewis, Georgetta Ray. Grandchildren: Jahleel Richardson, Jamel Amory Jr., Whillo Richardson, Logan Richardson. Many nieces and nephews, friends and extended family members.