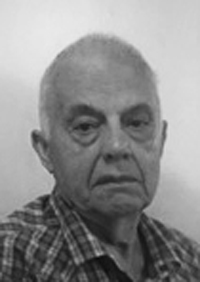 [Augustus Funeral Home]
Augustus Funeral Home regrets to announce the passing of Mr. Robert Joseph 'Joe' Pratt.
A Home Going service for Mr. Robert Joseph 'Joe' Pratt, beloved husband to Barbara Pratt, son of the late Robert and Philomena Pratt, loving father to R. Thomas [A. Sharon], D. Shane, Sharon M. Pratt and the late B. Joanne Pratt, in his 82nd year of 5 Sunny Side Drive, North Shore, Hamilton Parish will be held at St. Mark's Church, Smith's Today, August 8, 2018 at 4:00 pm.
Interment will follow the service at St. Mark's Cemetery.
There will be no viewing.
In Lieu of flowers donations may be made to Dr. Joanne Pratt Scholarship [C/0 KEMH OT Dept.] and Robert Gullon Scholarship C/O MSA.
Lovingly remembered by brother-in-law: Bryan Holton; sisters-in-law: Joan Holton and Ann Osborn; cousins: Larry Mello [Veronica], Ricky [Cibeles], Michael [Anne] and Craig Mello, Gary Benevides [Cynthia], Joan Petty, Debbie Martin [Robbie], Blane Dunstan [Idalina], Bobbie and Jennifer Clark, David [Elba] and Margaret [Mello] Derouet; god-daughter: Karen Terceira; special friends: Michael Terceira, Brian Northcott and Family, Transworld Family, Donaghmore Family, 10 Café Staff and Family, many more too numerous to mention.
Dress: Colors, Casual, no jackets required.