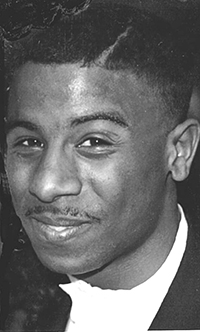 [Augustus Funeral Home and Cremation Service]
We regret to announce the passing of Shawn Pearman Outerbridge.
A Service of Celebration for the late Shawn Pearman Outerbridge, son of the late Peter H.G. and Cecily G. Outerbridge, loving father to Drew and Brianna Outerbridge, brother to Peter [P.O.] and Richard Outerbridge [Jennifer], Peggy-Ann Simons [Elliot] and Marilyn Simmons [Pastor Carlyle], the late Michael Outerbridge, in his 54th year of 2 Ariel View Road, Devonshire, will be held at The Seventh-Day-Adventist Church, Devonshire Today, September 17, 2021 at 11:00 am.
There will be no viewing.
Lovingly remembered by very special aunts, nieces, nephews; very very special friends: David Burns, The O'Mara Family, Dwayne Francis and Family, Terrance Bean and Family, Esther Pitt, Francis Morris, Delroy O'Brien, Merck Deshields and Family, Kenny, Wendell Brown, Georgana [Kitty] Thomas, Dwayne Outerbridge, Tyrone Burgess, Michael and Cindy Weeks, Porky, Quinton, Derwin Bean, Mark, Dillas Family, Elnina and Bunny Lovell [USA], Ronald Trott, David Butler [USA], Gemma [USA], other relatives and friends too numerous to mention.
Live streaming are:
Search Devonshire SDA Church Bermuda youtube.com/channel/UC_8PJpYONRrXkvKAhrJ8jlg
Search DCLBERMUDA faacebook.com/DCLBermuda
Devonshire Church Zoom 4621755134 password 212988
Covid-19 precautions are to be observed. Mask and hand sanitation will be required and social distancing observed.