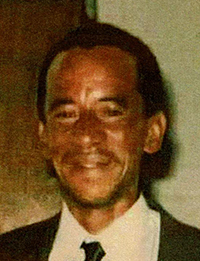 [AMIS Memorial Chapel & Crematory]
A memorial service celebrating the life of William Nicholas "Beloved " "Moody" Steede, beloved son of the late Alice Maude Steede, loving brother to Linda Steede, Betty Steede, Wornell Steede and the late Randolph Steede in his 64th year, of # 12 Swansbay Hill, Pembroke HM 13 will be held on Saturday 5th February 2022 at the Devonshire Recreation Club at 3:00pm. There will be no viewing.
He leaves to cherish his memory nieces, nephews, special Talford family, cousins and friends too numerous to mention.
Please adhere to Covid-19 restrictions by wearing of masks, hand sanitizing and physical distancing.