Bermudian dancer and choreographer Eric Bean Jr. will be presenting an evening of dance that he hopes will stimulate positive dialogue about the ills plaguing Bermuda, entitled 'Return to Paradise'.
Featuring some of Bermuda's best young dancers, Return to Paradise is a seventy minute production choreographed entirely by Mr. Bean. It will run at the City Hall Theatre from Friday, August 12 to Sunday, August 14, 2011.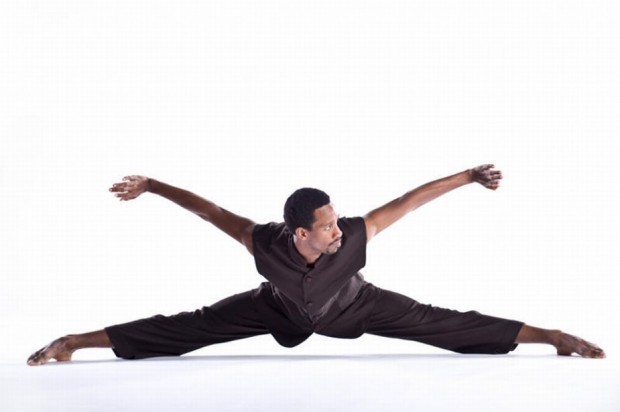 "My career requires me to spend a large portion of the year overseas but I make it a point to spend a good amount of time each year teaching and dancing in Bermuda" says Mr. Bean.
"Over the last few years, I have been shocked and saddened to see what is happening to my island home. The sense of community that was a hallmark of my youth is fraying; the safety and security that nurtured my upbringing are fast becoming alien concepts to Bermuda's children. To me, this is an almost intolerable situation."
Mr. Bean notes that Return to Paradise will combine dance and spoken word to examine some of the issues facing Bermuda and, ultimately, to provide hope to those who attend the performances.
"It is my belief that this 'peer-to-peer' approach (Bermudians speaking out to Bermudians) will spark conversation and inspiration among those who attend," says Mr. Bean. "I also believe that the more we engage in honest dialogue as a community, the greater the likelihood that we will find solutions to the problems we are facing."
The talent of several exceptional Bermudian performers will be featured in Return to Paradise including dancers Dominique Anderson, Tsilala Graham-Haynes, Fredrika Hill and Krystal Smith.
Watch Mr Bean and fellow dancers perform at last month's BeachFest:
The spoken word of flow poets Lauren Francis and Tiffany Paynter, who received critical acclaim during the Bermuda Festival's Heather Nova concert, will be incorporated into sections of the production.
Patron tickets for Return to Paradise are $40 and general admission tickets are $25. Because of support from the National Dance Foundation of Bermuda and to encourage attendance by young people, student tickets are priced at just $5.00 each.
Tickets can be purchased from the City Hall Box Office between the hours of 11am – 2 pm daily or contact Eric Bean via email jariccodance@yahoo.com or call 735-2414.
Part proceeds from Return to Paradise will be donated to Miss Suzette Harvey's Jump Start Dance Foundation and to Mr. O'Brian Roberts's Bermuda Magic, two non-profit organizations that Mr. Bean says are dedicated to making a positive difference in the lives of young people. Return to Paradise is supported by the Bermuda Arts Council.
Read More About
Category: All, Entertainment