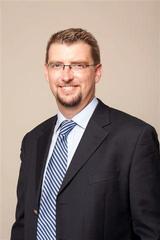 [Written by Senator Michael Fahy, Shadow Minister for the Environment, Infrastructure Strategy, Planning and Housing]
People who read this report must surely be struck by three things:
First, what an excellent report it is! It is thorough, comprehensive, easy to read and as logical as 2 and 2 make 4. Credit must go to the Ombudsman herself, Ms Arlene Brock, whose credentials as a courageous, independent champion of the people's rights are enhanced by it greatly.
Second, what an indictment it is of a Government that says it is committed to transparency, but behaves as if the public cannot be trusted with information.
And third, with how little care and thought this Government actually carries out its obligation to protect Bermuda's environment on behalf of the Bermuda public, whom it was elected to serve – despite self-congratulatory statements on their apparent credentials.
Ms Brock quotes an unnamed Bermuda official as having said "Bermuda may be the first place in the world to reach an absolute limit of development – we have the highest density and the lowest protected space…"
Yet, we must constantly balance the need to protect our extremely limited natural resources with the need to protect our tourism industry. There is no question we face that is of greater importance to Bermuda's future.
And yet Ms Brock found that "With respect to the Tucker's Point SDO application, this Report finds that, as there was no proper process to gather information, the data available to inform analysts and decision-making was inadequate. The failure of a proper public consultation process resulted in ad hoc, adversarial airing of public concerns. Pertinent data was sidelined because the messengers were dismissed as 'tree huggers', 'the usual voices' and 'alarmists'."
What an indictment of the PLP's supposed commitment to the democratic process that is.
Dame Jennifer Smith JP MP, when she was Premier, signed a treaty with Baroness Amos, representing the British Government, binding the Bermuda Government to treating Bermuda's environment in an enlightened fashion, in line with the thinking and philosophies of most world governments. Environmental Impact Assessments and public consultation for the development of protected land like Tucker's Point were a part of that treaty.
By failing to treat the Tucker's Point development properly in either of those respects, the Bermuda Government broke the treaty, not just technically, but fundamentally. In other words it was unlawful. Sadly given the behavior of this Government over the last number of years it is not surprising.
Ms Brock quotes Nelson Mandela as having said how much he valued the actions of his Government being questioned and judged by outside bodies, because they were a guarantee of his Government's intention to treat the public business with proper respect.
It is interesting to contrast Nelson Mandela's attitude with that of the current Minister, Hon Marc Bean, who seemingly reacted to the publication of the report angrily and essentially accused the ombudsman of bias, saying among other things:
"…SDOs are the purview of Ministers, the Cabinet and the Legislature which is the highest policy-making body of all of Bermuda's democratic institutions.
"It is somewhat peculiar, therefore, that an Ombudsman would seek to enter into what is essentially a political process that has a proven track record of resolving issues of national concern within a democratic framework."
Frankly I expected more from the Minister – who is now in an unenviable position of trying to explain away another failure by his predecessor, former Minsiter Roban, of being open and transparent (remember it is three months now since the Devonshire Marsh debacle and no final decision has been made). Why not say instead "We made a fundamental error – we are sorry."
Ms Brock was quoted in the Royal Gazette as having said that as a result of breaking the treaty, the Bermuda Government had to face two existential questions: "Is our word our bond? Do we wish to be in the 21st Century of good governance?"
I don't know that there could be any greater indictment of a democratic Government's actions and intent. All of us in Bermuda must hang our heads in shame.
In any other country, one would expect heads to roll as a result of the findings of this report. Not here. Here we get accusations of bias of independent officials and grand conspiracies of opposition and media collusion. I expect that the Minister and the Cabinet will simply wait until this matter fades from the public's memory, and then carry on as normal. Just like Devonshire Marsh. That is their modus operandi. How sad.
- Michael Fahy
Read More About