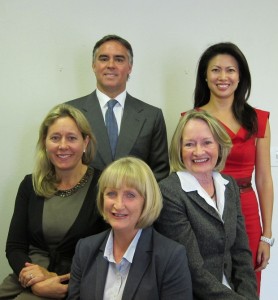 Rego Sotheby's International Realty's exceptional residential sales and rental agents of 2011 attribute their recent success to people, technology and perseverance.
Margaret Young received a record three awards as 'Top Sales Performance & Service Agent', 'Top Producer Agent' and 'Exceptional Listing Agent'. With over 30 years in Bermuda's real estate market, Ms. Young has taken to her iPad and pursued innovate ways to do business.
"Referrals and past clients kept me more than busy; but this past year, I have invested more effort into social networking. Through Facebook I have been able to reach out to friends, colleagues and update clients both locally and globally," Ms. Young said.
She noted her global referral business has increased through the Sotheby's International Realty affiliate network with buyers seeking real estate in Boston, New York and London.
Sharing the 'Exceptional Listing Agent' Award with Ms. Young is eight-year Bermuda sales agent veteran Becky Paris who credited her colleagues saying, "Working with a great team is what I have found to be most rewarding".
The 'Exceptional Rental Agent' Award was received by Liz Wright for the third year running. When asked to what Ms. Wright attributed her continued success, she simply replied "hard work".
"We are thankful to these exceptional agents along with their colleagues who continue to exceed in providing professional service. Each offering practical market knowledge and continually enhancing how they do business," said Executive Vice President, Penny MacIntyre.
Read More About