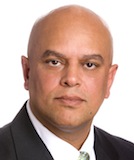 For the OBA to say the Government has entered into direct competition with private sector landlords through projects such as the 100 homes planned by WEDCo is "misleading and demonstrates a lack of understanding of the dynamics of the local housing market," said Vance Campbell, the PLP Candidate for Constituency 9, Smith's West.
"The market place does not provide sufficient housing to meet the needs of all of the families who are struggling to manage and contain the cost of providing themselves with affordable shelter," Mr. Campbell said.
"It is then left to the Government, through agencies such as WedCo and the Bermuda Housing Corporation, to fill this void. If the Government is fulfilling a need that is not being met by the market, how then, can it be in competition, direct or otherwise, with the landlords in the market?' Mr. Campbell continued.
Reflecting on his experience whilst at the Bermuda Housing Corporation, Mr. Campbell indicated that "whilst some private sector landlords were willing to rent to the clients of the BHC many more were either not prepared to rent to them and/or were not prepared to lower their rents to meet the needs of this demographic. "
This reluctance, he believed, may be in part due to the "notoriety of a minority of BHC clients which has made it difficult for the majority who are respectable tenants."
"The 236 names [individuals and families] currently on the BHC waiting list are a testament to the fact that the market place is falling short on providing the housing required in this area," Mr Campbell said.
"Many of these individuals and families are living in inadequate accommodations. 'It would appear that, under the OBA, the housing plan for these individuals and families would be one that throws them into a market place that has historically failed them.
"Fundamentally, this is a question of values. The PLP has dramatically expanded the number of affordable housing units and introduced geared to income housing because we're on the side of struggling Bermudians."
'I would like to thank those landlords who have worked with the Bermuda Housing Corporation and those that continue to do so. I would also encourage landlords with vacant apartments to make them available to the clients of the BHC through its Private Sector Rental Program by calling 295-8623," Mr. Campbell concluded.
Read More About