BEDC summer student Asia Atienza has launched a natural skin care product line called "Lucid", featuring a local product that is all natural.
Ms. Atienza said, "I am a recent graduate of the Berkeley Institute. I had always taken a keen interest in skin care. I love the process of it, the skin is our largest organ and we should take care of it responsibly.
"I knew that I'd always wanted to make my own skin care products one day, and I had plans for starting a skin care line once I graduated university and received my degree in actuarial science. I had always pictured it as something I would do on the side, more like a hobby.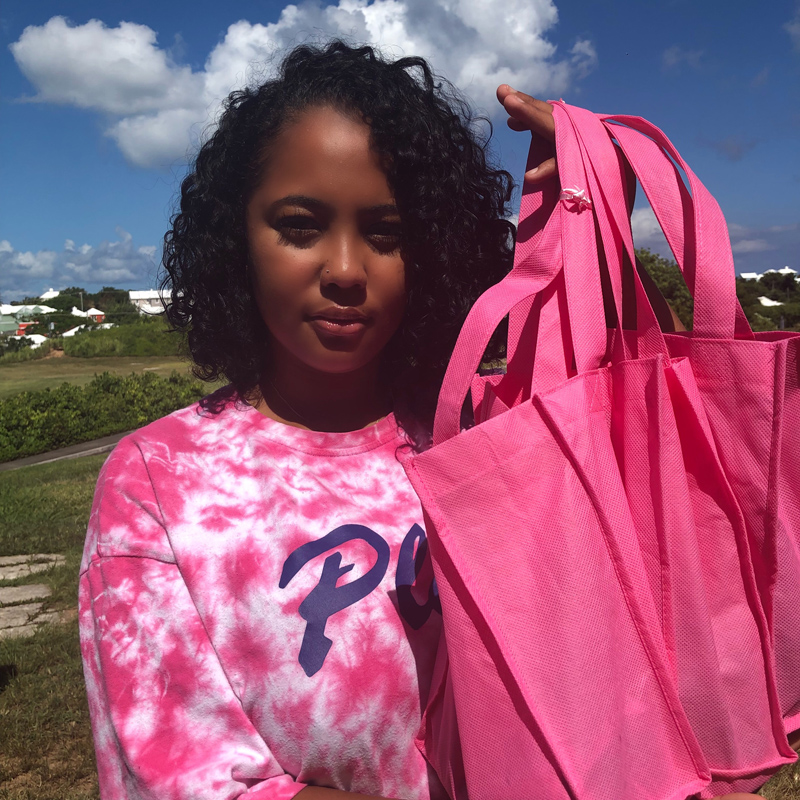 "However, I saw an opportunity with BEDC's Summer Student Entrepreneurship Programme, and I applied. I thought that I should remain optimistic, being that anything is possible, and it would also give me time to fully focus and commit to the idea, even if it is only for the summer.
"My skin care line is called, 'Lucid'. We take pride on the fact that our products are all natural and cruelty free. We are also local. We offer a range of products, including:
"Brrrr" – Facial Foaming Cleanser
"TEA-Fresh" – Toner
"Mint to be" & "To be Frank" Sugar Scrubs
"Shea Bae"- Shea Butter Moisturizer
"These products can either be purchased individually or in a package.
"We call our packages '4 Steps to Flawless Skin'. After several testimonies, the products have been described to leave the skin feeling cool, clean and refreshed. Which is what we aim for at "Lucid".
"I plan on pursuing Lucid again in the far future. However, after summer, I will be discontinuing the business to devote most of my time to my studies. I have learned so much so far and I am grateful to BEDC for giving me this opportunity.
"Lucid products can be ordered through our Instagram page at @lucidbermuda or by email at lucidbda@gmail.com.
"You can organise a delivery within certain parishes, however you will also be charged a delivery fee, or you can arrange a pick up.
"We are also at Harbour Nights every Wednesday."
Read More About