[Written by Don Burgess]
A Bermudian woman who has been diagnosed with cancer this month moved up her wedding date to get married.
Mackenzie Pasos [née Ricketts – the daughter of Chris and Polly Ricketts] has had a whirlwind six months since joining the United States Navy in July this year.
The 2018 Mount Saint Agnes Academy graduate had to establish six months of residency in the US before she could join the Navy and train as an aviation structural mechanic. After completing training in Pensacola, Florida and California, she was transferred to Whidbey Naval Air Station in Washington.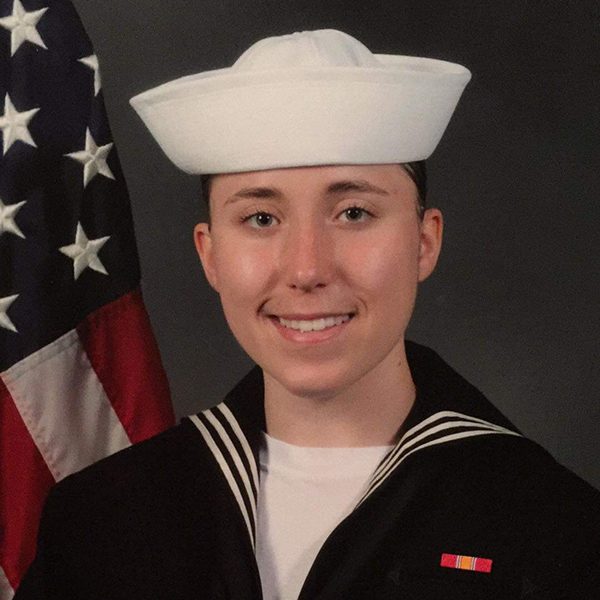 Mackenzie started feeling tired and sluggish while in Florida and the symptoms grew worse and was diagnosed with Acute Lymphoblastic Leukemia on December 7, 2019.
Mackenzie's mom was "totally shocked" at the news. "She had aches and pains that were unexplained for a few moments," Polly said. "She had been going to the doctor, but they couldn't find anything wrong with her, so they had given her aspirin."
Her dad Chris said at first Mackenzie thought she may have pinched a nerve while moving the heavy equipment associated with her job.
"When she got to California, there were different symptoms," Chris said. "When she was finally stationed in Washington, there were a series of other symptoms."
He added in the first week of December, Mackenzie developed a bruise on her foot.
"All of the symptoms then attacked her one day, so they rushed her to the medical facility on base. They had no idea what was going. She was in extreme pain, and she was becoming numb from the waist down. They then took her to an ER. She then went to a hospital and did bloodwork."
He said when the results came back, and it was a low blood count, they knew it was some type of cancer. Mackenzie was then admitted to the University of Washington Medical Center.
The Ricketts received a phone call from Mackenzie at 3:30 am. Chris said, "She was really scared and in a lot of pain, and they couldn't tell her what was wrong with her."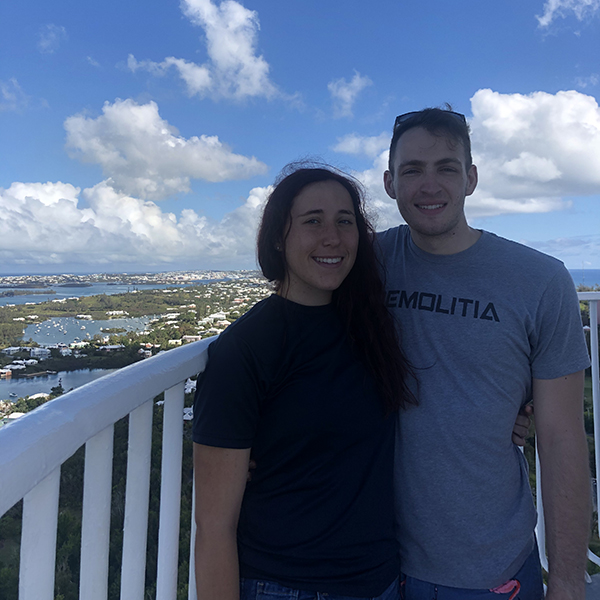 Polly and Chris immediately decided they would be on the first flight out of Bermuda to Washington. Mackenzie's then-fiancé, Jordan Pasos, rushed to her bedside as well.
Mackenzie moved to an apartment building run by the Seattle Cancer Care Alliance to help make her care easier. She is doing a trial cancer treatment that sees her receiving chemotherapy, followed by five weeks of recovery before the next treatment.
While she was in the hospital, Mackenzie and Jordan decided to move up their wedding, which was planned for February 2020.
Her dad said, "She had four days of chemo, and on the fifth day, she decided she wanted to get married."
So, after a hectic day of arranging for flowers, getting a cake, and purchasing rings, Mackenzie and Jordan were married in front of family on December 19. They said their vows in the hospital, and instead of a fancy white dress, Mackenzie and her husband said 'I do" in white robes.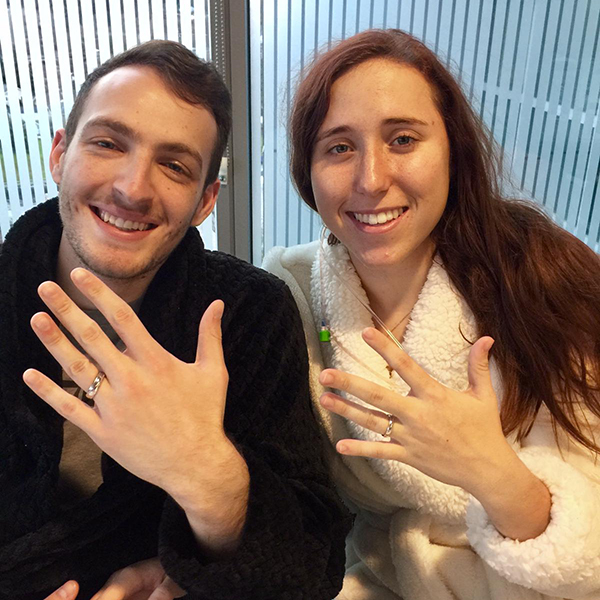 Jordan is currently stationed on the east coast and has requested a transfer so he can be with his new bride at Whidbey Island Naval Air Station.
Mrs Pasos has excellent health insurance with the Navy but has started a GoFundMe campaign to raise $10,000 to cover incidentals such as taxis, extra grocery costs, and shipping her dog from the east to the west coast.
Because of her weakened immune system, it is a danger for Mackenzie to go grocery shopping and has to pay for her food to be delivered to her.
"Her mom said, "It's flu season, and she shouldn't be walking through the grocery store and possibly getting sick."
As of Sunday night, people had donated $6,180 towards her expenses.
Read More About