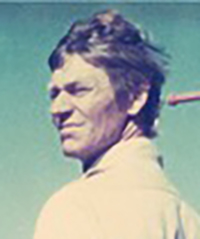 [AMIS Memorial Chapel & Crematory]
A Memorial Gathering to celebrate J. Peter Olander will be held this Sunday, November 27th, 2022, from 1:00 p.m. until 4:00 p.m. at 22 Jacob's Point Road, St. David's.  
If you require assistance with directions, please contact Luisa on 505-5203.
Peter is lovingly remembered by his family: his wife Jeannie; his children Hans [Martha] and Louise; his three grandchildren Luisa [Damjan], Pansy and Eliza. He is also survived by his siblings Robert, Thomas, Edward and Jennifer.