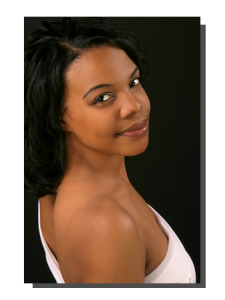 An acclaimed Bermuda-born classical pianist has demonstrated to her adopted North Carolina city that music really is the universal language of mankind — and is using her prodigious skills to build bridges in her community.
Kimberly Cann, 29, settled in Asheville two years ago and – according to a North Carolina newspaper profile published today [Mar. 9] – soon after arriving rephrased President Kennedy's famous question: she asked herself not what her new city could do for her but rather what she could do for her city.
"With an impressive background that includes winning an important national competition at age 18 and a graduate degree from one of the nation's top conservatories, the Eastman School of Music, Cann has been quietly making a name for herself by using her considerable musical talents to help local organisations," reported the "Asheville Citizen-Times".
"Cann said with a laugh: 'It was not my intention to be at the forefront of musical performance in Asheville. I wasn't sure where I wanted to make my little niche. I was careful to get to know the community' …"
But she began to make her presence — and talent — known in the city when she enchanted an audience last September at benefit concert held at Asheville's prestigious concert hall. She and younger sister, Michelle, a student at the Cleveland Institute of Music and herself a rising piano star, played Rachmaninoff's notoriously difficult Suite No. 2 for Two Pianos to an enthusiastic crowd.
Kimberly Cann, piano, Michelle Cann, piano, Rachmaninov Suite No 2


Then in December Ms Cann volunteered to serve as music coordinator for the city's Young Men's Institute Cultural Centre — one of America's most enduring African-American community organisations and an Asheville historical landmark
The Cultural Centre is dedicated to providing social, educational and economic opportunities for African-Americans and Ms Cann has started planning an ambitious series of events with Darin Waters, a historian of Asheville's black community.
Kimberly Cann began formal piano studies at age six, when her family moved from Bermuda to Fletcher, North Carolina.
At age 12, she performed her first solo recital. By the age of 18, she had performed as soloist with five orchestras and was soon to win her first national US piano competition.
Her educational forays include study at the Van Cliburn Institute in Fort Worth, Texas, the Brevard Music Festival, and a Masters Degree from the Eastman School of Music.
Appearances both in the US and internationally have been met with critical acclaim — her triumphant performance at the 2006 Bermuda Festival was described as "striking, tempestuous…" and "exceedingly colourful."
Ms Cann told the "Asheville Citizen-Times" she hopes to spotlight African-Americans contributions to classical music in her performances. One of her standard concert pieces is "Troubled Waters" by Margaret Allison Bonds, the pianist and composer who became the first African-American to solo with Chicago Symphony in 1933.
"For this generation [of African-American classical musicians], I think it's really important that more of us continue to do what we do," she told the newspaper. "We forget what a rich heritage we all have in this wonderful music."
Read More About
Category: All, Entertainment, Music