The Bermuda Police and several community partners held a Community Engagement Meeting this evening [Sept 13] at the Heritage Worship Community Centre, with the discussion centered around seeking solutions to break the cycle of violence.
The panelists were Police Commissioner Michael DeSilva, Martha Dismont from the Family Centre, Kimberley Jackson from Mirrors, Gina Spence from the Champions Programme, and David Lovell from Men on a Mission.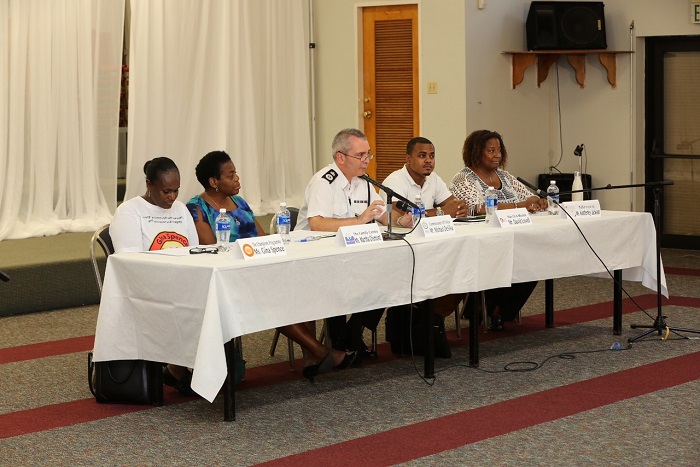 There were also brief remarks from Minister of National Security Jeffrey Baron and Shadow Minister for Home Affairs Walter Roban, and the floor was opened to questions and comments, with attendees offering feedback.
"While it is important to continue to tackle these violent crimes head-on from a police angle, it is equally important that the community is fully engaged in tackling the conditions that lie beyond the influence of law enforcement," Commissioner DeSilva said in advance of the meeting.
"We have said before that Bermuda cannot arrest itself out of this problem," the Commissioner said. "Bermuda must work to break the cycle at the front end" and "we would like to have dialogue about what can be done to break the cycle of violence."
The 2 hour 20 minute live stream replay is below:
Read More About