CPAD Academy team Atlético CP won the gold medal in the Alevin Silver Division at the World Futsal Championships held last week at the ESPN Wide World of Sports Complex in Orlando, Florida.
The tournament features teams from across the globe, and in addition to winning 4 of their 5 matches, the contingent represented Bermuda at the opening ceremony proudly displaying the Bermuda flag while being introduced by the emcee as hailing from "beautiful Bermuda".
Prior to the event the CPAD staff attended a workshop featuring the technical director of Flamingo club of Brazil and Futsal legend Zago, who is recognized worldwide as the inventor of the 4-0 system of play made popular by Barcelona.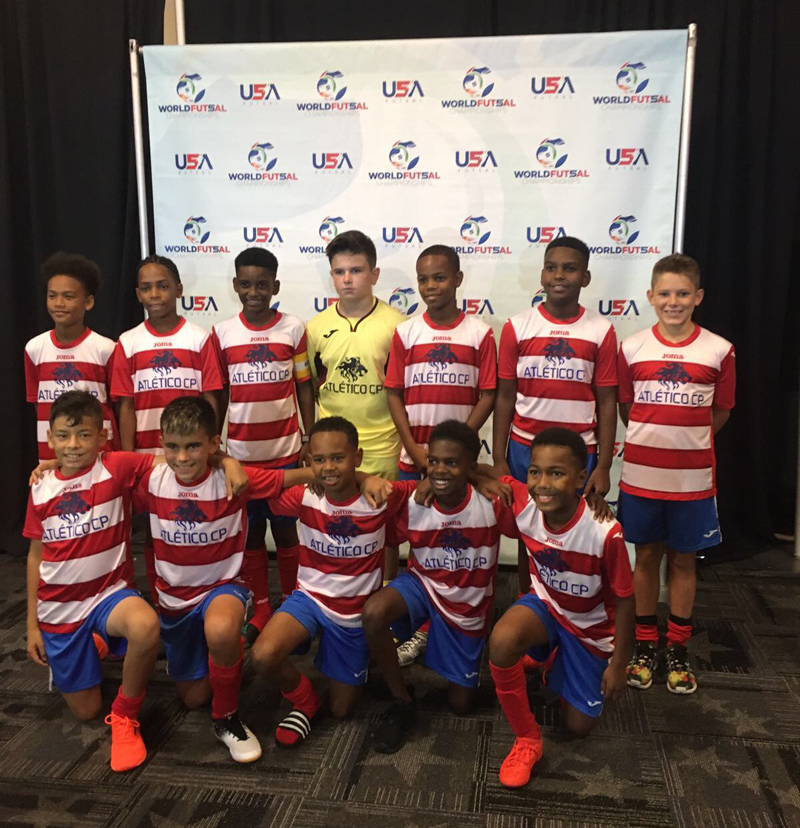 The Atlético CP team included;
Evan Brewster
Jutorre Burgess
Michael Costello
Amir Dill
Thomas Ellison
Xavier Lee
Jaidyn Robinson
Riley Robinson
Tristan Robinson
Khari Sharrieff
Zaedyn Smith
Kaej Stovell
Head Coach: Peter Rickards
Assistant Coach: Dashun Cooper
Attendance at the annual tournament closes the CPAD Academy 2016-17 membership program. Arrangements are currently underway for the 2017-18 membership year which will launch with open sessions on September 8th & 15th 2017. For further information contact cpathleticdevelopment@gmail.com or 441 533 7383

Read More About