Bermudian rower Jess Rego, along with teammates Caroline Wilson and Susan Ronaldson, are getting set to take on a 50 day, 3,000 mile row from the Canaries to Antigua in support of the Marine Conservation Society's 'Clean Seas' programme.
A spokesperson said, "Racing in the Talisker Whisky Atlantic Challenge in December this year, the team will be rowing non-stop for 50 days, in an attempt to become the fastest, and second ever female trio to row across the Atlantic.
"At the mercy of the elements, the team will face a constant battle of sleep deprivation, salt sores and the physical extremes of rowing for 12 hours a day – 2 hours on, 2 hours off.
"The trio are supporting the Marine Conservation Society's 'Clean Seas' programme which aims to track the health of our seas, identify key sources of pollution and develop innovative solutions for cleaning it up. "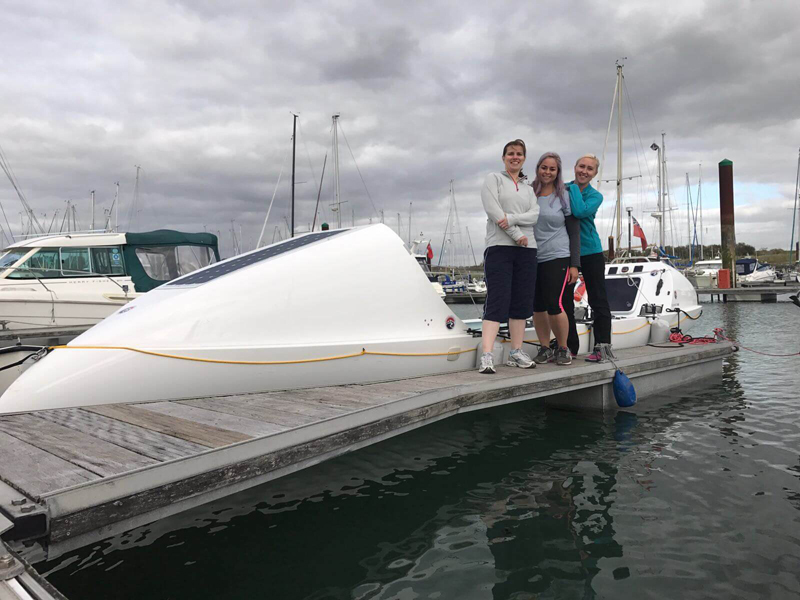 "It is estimated that by 2050 there will be more plastic in the ocean than fish. With each stroke of the oar they hope to inspire one less bottle dropped, and one less piece of plastic washing up on our shores.
"We believe that tackling the plastic pollution crisis starts with the individual. We hope to bridge the gap between awareness and action by inspiring everyday changes that add up when we make them together.
"Caroline, a web developer living in Hackney, London, is a keen runner and cyclist and a believer in leaving the world in a better state than she inherited it. Caroline is planning to power the row on an all vegan diet.
"For Jess, as a Bermudian, the ocean has always been strong and important presence in her life. A long time activist, Jess strongly believes in the power of everyday changes and that plastic prevention is the real solution we need.
"Susan is taking on this challenge inspired by the idea of wanting to make every day count. Raised in a nautical family in Essex, Susan is drawn to the sea and believes in preserving our blue planet."

Read More About
Category: All, Environment, News