The Ministry of National Security hosted the 'Blockchain for Beginners' town hall meeting this evening [May 31] and you can tune in and watch the 90-minute video below.
Speaking earlier this week, Minister of National Security Wayne Caines said, "It is no secret that this Government has made a significant impact on the world stage with our bold entry into the world of fintech.
"We have attracted the best and brightest in the blockchain sphere to Bermuda with early stage MOU's and investments totaling over $20 million dollars. We have garnered significant international media coverage of our innovative approach to this industry – and we have led the charge for Governments the world over.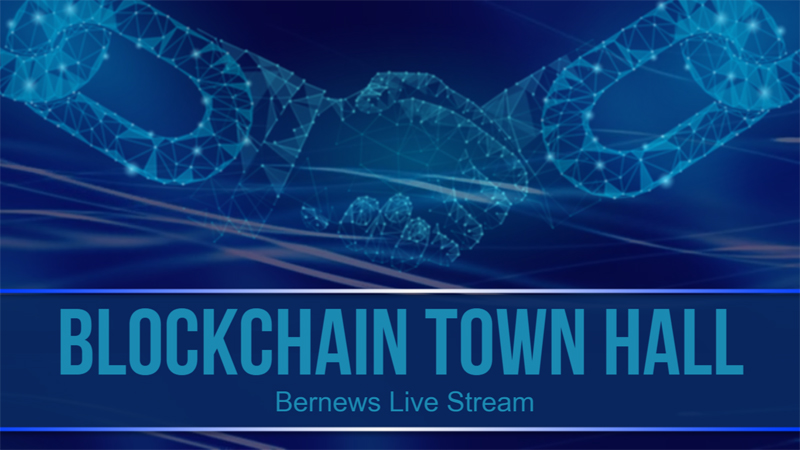 "But today, we'd like to close the circle, and connect with everyday Bermudians who may not be au fait with the power and potential of Blockchain, Fintech and the world of Digital Assets.
"Our town hall meeting is an open event that will serve as an introduction to the world of Blockchain as it relates to Bermuda and Bermudians in particular.
"We have a lineup of industry experts who aim to break down blockchain for the masses. We will explore the basics of the technology with Bermuda tech guru, Richard Augustus.
"Startup Founder and Bermuda Business Development Agency consultant, John Narraway will join the panel sharing his insights into the new technology. Glenn Simmons, a young blockchain enthusiast will share his perspective on the potential opportunities and impact of the technology for Bermuda.
"We will explore what the Digital Asset Business Act, scheduled for debate in the house on Friday June 1, will mean for the island and answer questions that the public may have. Thaao Dill of the Bermuda College, will act as our moderator for the evening."
Update: The live stream has concluded, and the 96-minute video replay is below:
Update 6.29pm: Photos below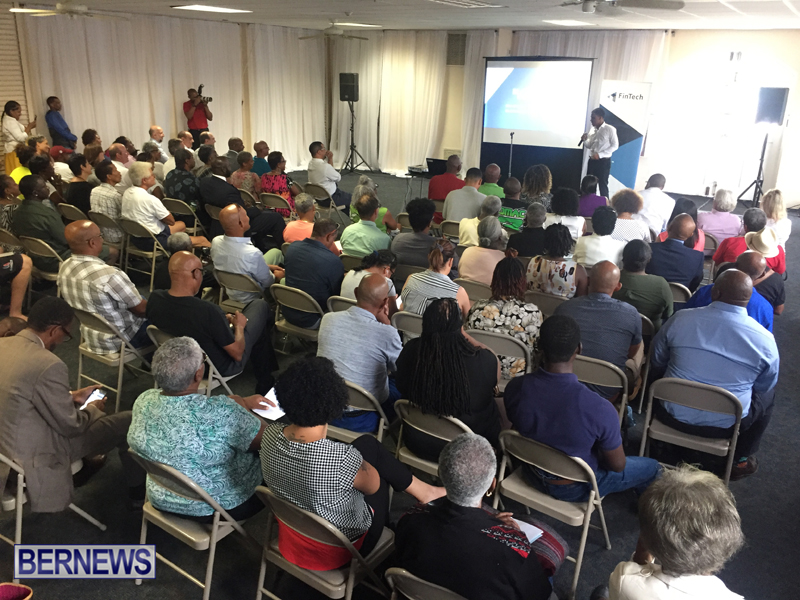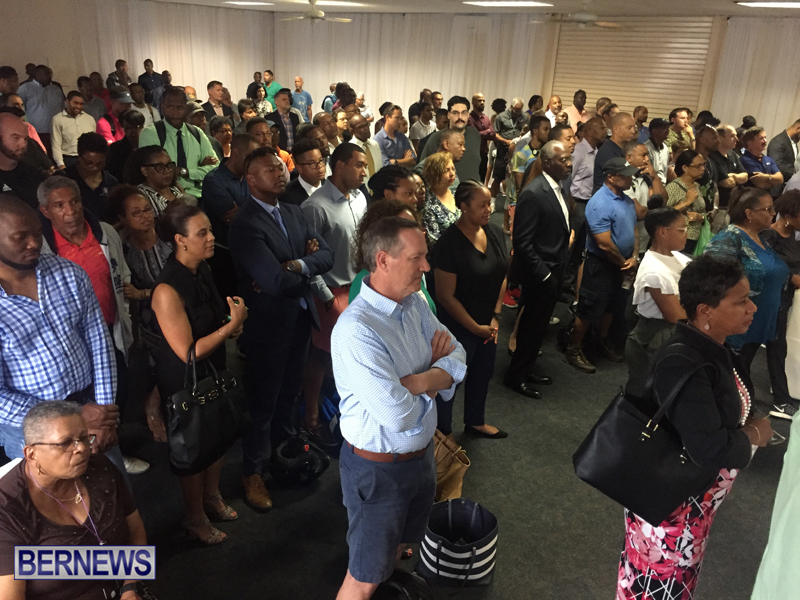 Read More About
Category: All, Business, News, technology, Videos