Bermuda technology firm, Trunomi took home the Europas Award for Hottest Blockchain Identity Project, Perseid. The firm, founded by local CEO Stuart Lacey, has been lauded for its innovative work on Perseid, a consent ID blockchain technology project. The project is named Perseid after the annual meteor shower which includes thousands of individual shooting stars, as well as stands for Personal e-ID.
A spokesperson said, "Trunomi recently announced a major partnership with Toronto-based blockchain tech company Shyft, and together signed an MOU with the Bermuda Government that commits to developing blockchain based ID technology [e-ID] for the Government and the people of Bermuda using the award-winning technologies.
"The MOU included a pledge from Shyft to create jobs and contribute 10-million dollars towards training and education of Bermudians in the field of blockchain technology and fintech.
Stuart Lacey, Founder and CEO of Trunomi [2nd right] celebrates the company's win for the Europa's Hottest Blockchain Identity project. Europas Award founder, Mike Butcher [left], Benjamin Ellis [2nd left], Managing Director of Trunomi's UK office and Silvia Christmann, Awards Presenter, share the stage with the Trunomi founder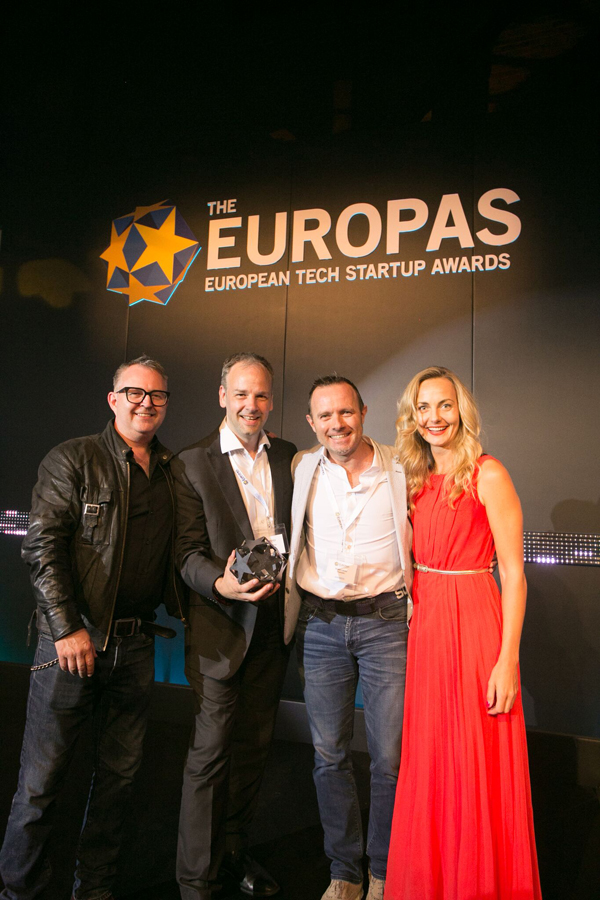 "Thousands voted in a round of public voting, and those results were combined with voting by industry judges drawn from founders and investors to arrive at the final 2018 cohort of winners. An annual celebration of Europe's brightest and best tech companies, The Europas Unconference and Awards for European Tech Startups has been an established fixture on the European scene since 2009.
"Trunomi's project, Perseid, has captured the imagination of the industry particularly with the emergence of Europe's landmark privacy ruling, GDPR, and locally, the incoming PIPA legislation. Online Magazine, TechCrunch reviewed the awards and competition judges were quoted declaring, "If data rights are the future, Trunomi is helping to unlock that future."
Of the award, Stuart Lacey, CEO and Founder of Trunomi said, "The combination of the technologies and solutions provided by Perseid are perfectly suited to provide data privacy compliant customer electronic identity and data sharing solutions for Bermuda – and are a best of breed solution match for the existing world class regulatory standards that have been developed and rigorously upheld over decades in Bermuda.
Bermuda Company Founder and Chief, Stuart Lacey of Trunomi joins fellow Europas Tech Awardees on stage at the 2018 Europas Awards after collecting his win for the Hottest Blockchain Identity Project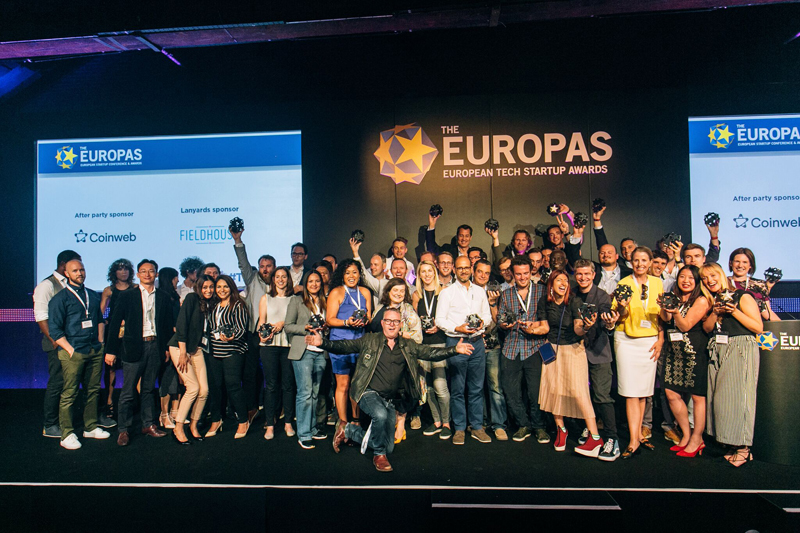 "This step ushers in a next generation set of technologies that will uphold and extend the reputation of Bermuda as an innovator in key services supporting regulatory surety, low risk and maximum efficiency for the world's leading organizations."
Minister of National Security, Wayne Caines, congratulated the winning project, "We congratulate the Trunomi team that is bringing Perseid to life and salute the collaboration between Bermuda's own tech leaders and the leading global development teams whom together are contributing to the future of personal data.
"We believe the work that Trunomi and company are doing in the field of fintech is indicative of the leadership position that Bermuda has claimed in this space. We look forward to celebrating more world-changing innovations by companies like Trunomi that call Bermuda home and will continue to build out a welcoming environment for fintech in Bermuda."
Lacey, who has served as an industry advisor for the development of the Bermuda Fintech plan, said, "This also heralds the next step in the larger Bermuda FinTech strategy – which further secures the jurisdiction as a leading provider for regulatory confidence, risk management and professional services to established global corporates as well as to new ventures in the rapidly expanding global FinTech arena – including RegTech, InsureTech, Blockchain, Payments, Digital Assets and Identity."
Joseph Weinberg, Chairman of Shyft International, a partner company in the winning project, outlined the value of the collaboration and Bermuda as a jurisdiction, in the project's success, "At Shyft, we recognize that our network requires world class partners to enable the ambitious growth and change that we want to lead.
"Perseid is born out of the global and fundamental belief that every citizen deserves an identity that enables efficient, fair and inclusive participation in the global ecosystem. Perseid is both a paramount use case and foundational pillar in our quest to formulate a new standard in verifiable identity. Bermuda's aspirational and pioneering spirit to quickly build "jurisdiction as a service" is a natural partner."

Read More About
Category: All, Business, News, technology