The cast and crew for the film The Pearls of Malabar have been filming in Bermuda, with a member of the crew saying that they "really enjoyed their time on the island."
The film itself was described by its producer as "an actual hybrid of all films made in Bermuda."
When asked about the film, its director said, "A young man haunted by the memories of his youth returns home and teams up with an old friend investigating the briny depths only to unravel the folklore which surrounds the island."
The film's producer added, "The film is an actual hybrid of all films made in Bermuda. We utilized stories from various films and implemented them into a compelling story that we feel people will enjoy, specifically Bermudians."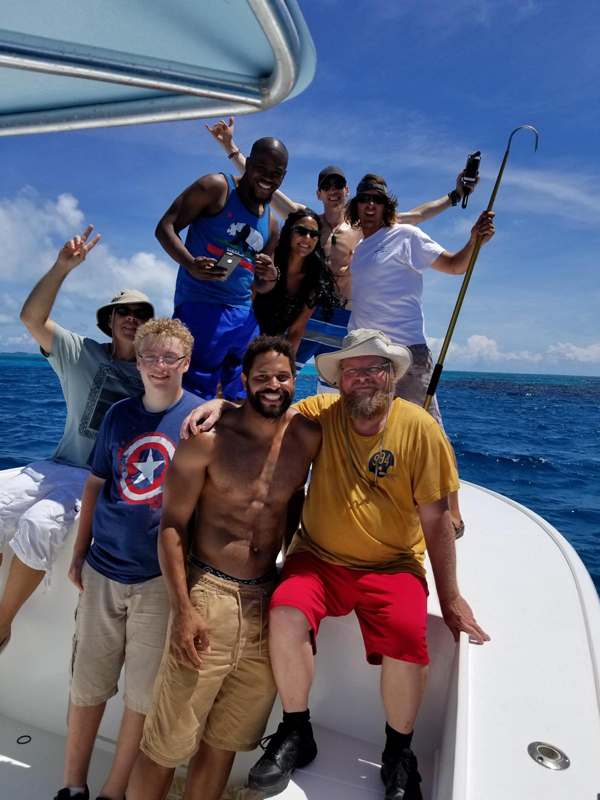 When asked about how has the cast and crew enjoyed their time on the island, Ms Steede said, "The cast and crew really enjoyed their time on the island. The schedule was hectic and the weather decided its fate. For most of us, it wasn't our first time visiting Bermuda, and the first-timers were utterly in awe of the beauty that surrounded them – well, we all were."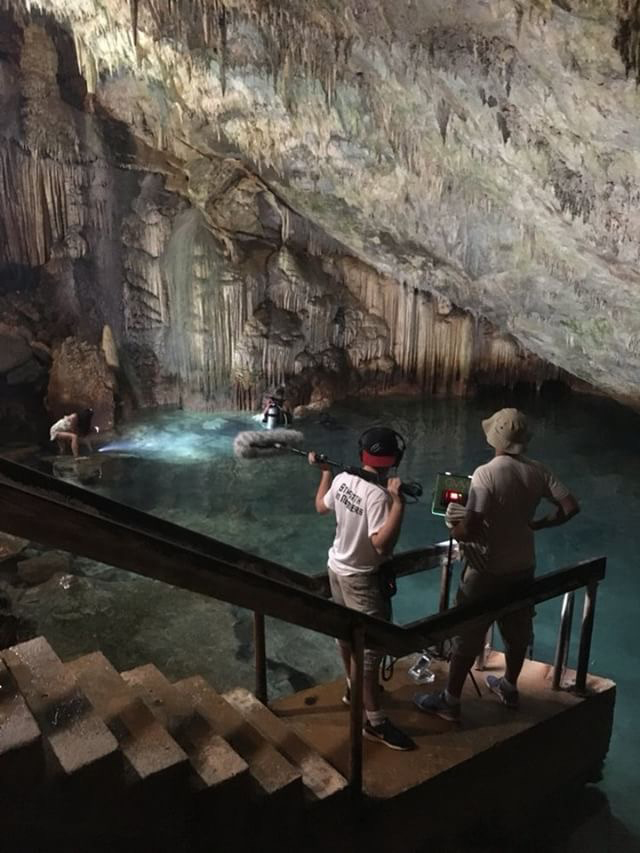 Regarding the crew's encounter with a sea turtle, Ms Steede said, "The filming crew was out shooting near Admiralty House when they saw something floating in the water – a green turtle had been tangled up in fishing lines.
"The team successfully rescued and freed the turtle before starting to film. What a start to our day of filming!"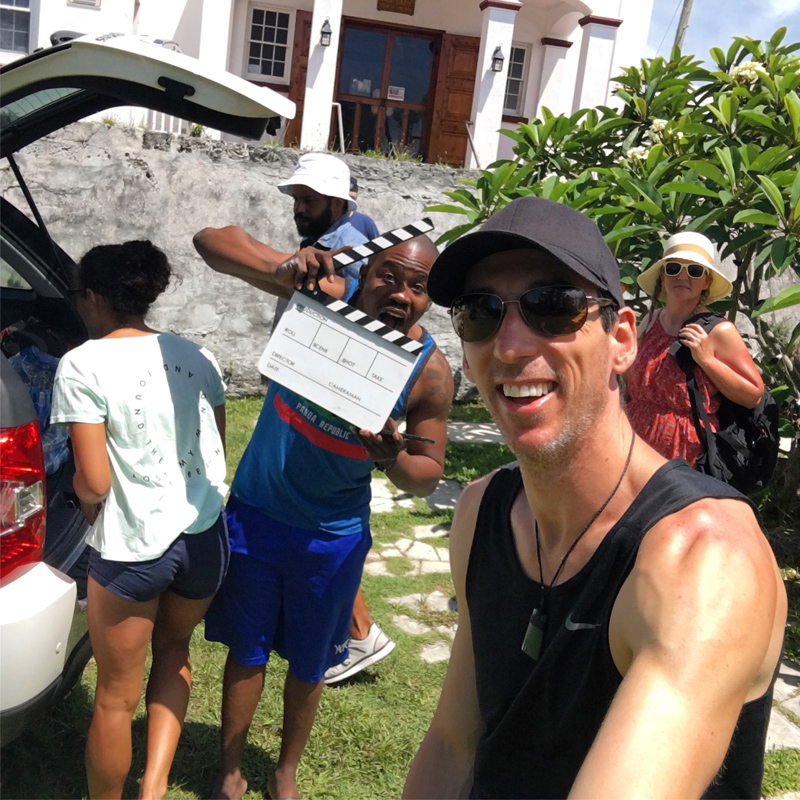 When asked other projects that the producer, cast and crew had worked on, Ms. Steede said, "Our team is diverse and has experienced quite a lot. Our team of actors range from local Bermudians such as Rachel Sawden, Matt Jones, Wendell Burchall, Debbie DeSilva, and Kristin Steede, and many others.
"Our actors from the U.S.A. include Dean Baldwin [Friday Night Lights, Gridiron Gang, The Comebacks and many others]. Nick, the producer, [Metal Gamer, and Return to Bermuda Depths].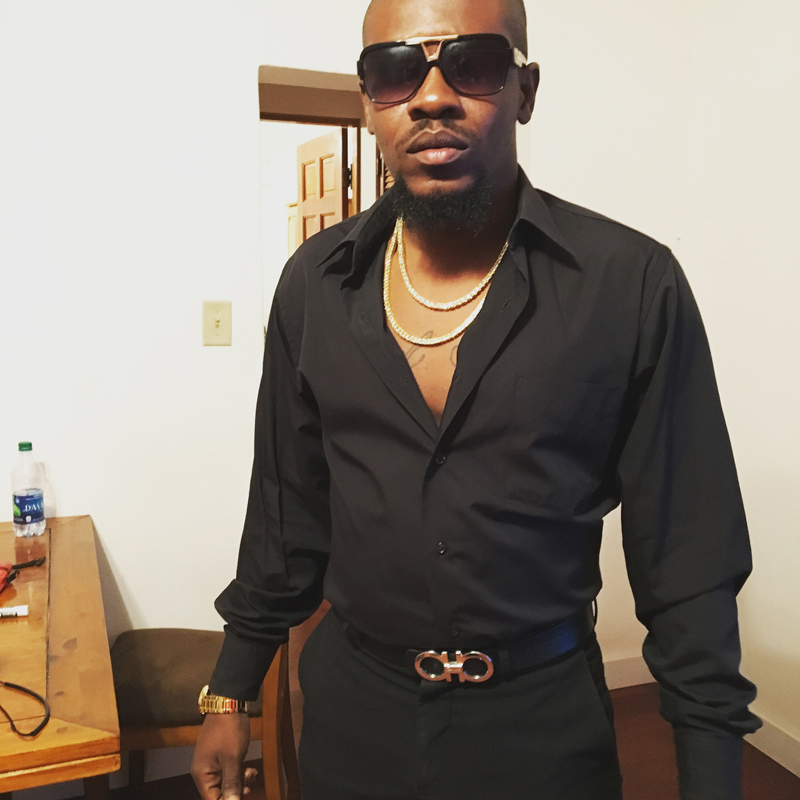 "Our technical team is led by Allen, director, who has been involved in projects ranging from Asarum, Fathoms, and others and Oscar Award-winning Diego Trazzi, cinematographer, who has worked on a myriad of films including the visual effects in Godzilla: King of the Monsters, Ant-Man and the Wasp, Black Panther, Pirates of the Caribbean, Dead Men Tell No Tales, Guardians of the Galaxy Vol. 2, Dawn of the Planet of the Apes, The Hobbit, Hunger Games, Man of Steel, Iron Man 3, The Adventures of Titin, Rise of the Planet of the Apes, X-Men: First Class, Avatar, Harry Potter and the Half Moon Price, and Happy Feet, to name a few."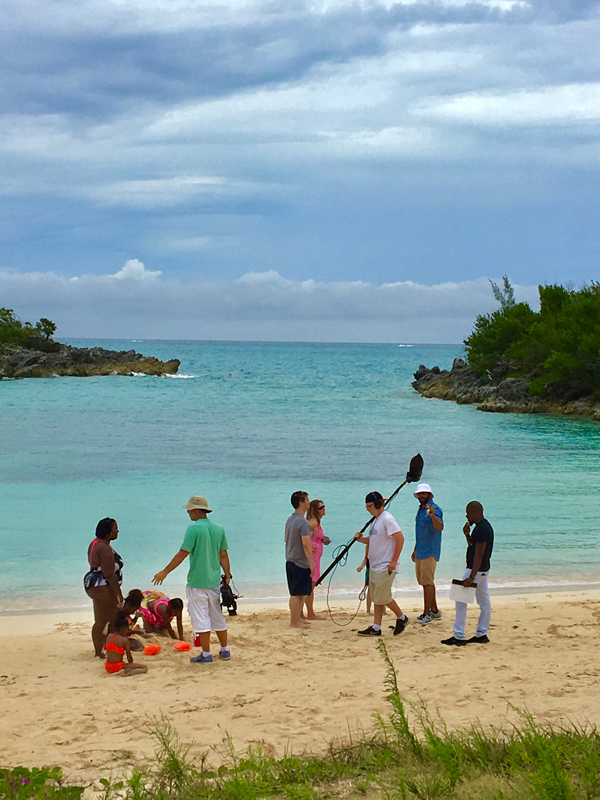 When asked why Bermuda was chosen as a film location for this production, Ms. Steede said, "Bermuda was chosen as a film location not only because it always gave the producer and director a sense of nostalgia and wonder, but The Bermuda Depths has inspired us since we were a child and was originally filmed here in Bermuda."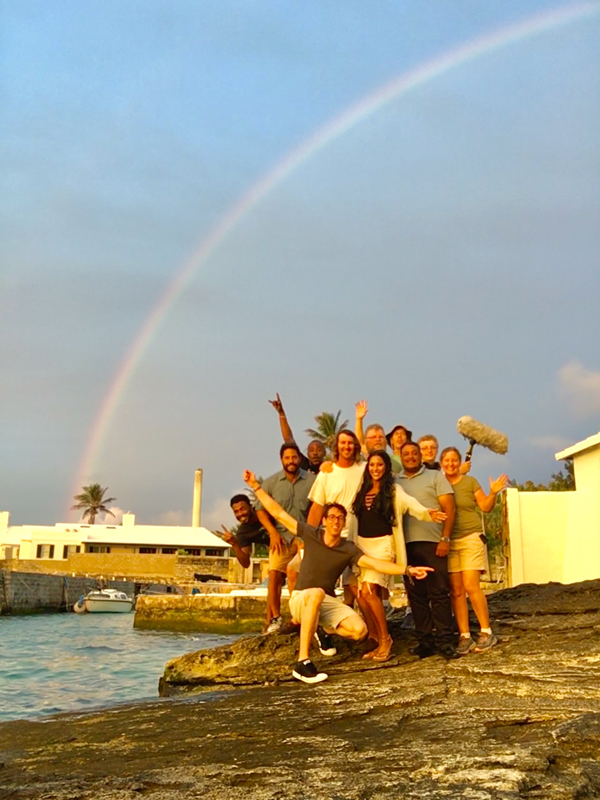 Read More About
Category: All, Entertainment, Films/Movies, News