[Written by Patrick Bean]
Fresh off a first-time experience in competitive international sailing competition at the prestigious Orange Bowl Regatta in Florida, the youthful mixed members of the grass-roots Visionary Sailing Academy [VSA] remained ecstatic over their initial foray onto the intensive world stage of yachting.
All were yet salivating at the possibility to return and perhaps do similar competitions, and for each the participation offered many revealing and learning moments that sporting competition generally brings relevant to life and its developmental process.
The team operating out of West End Sailboat Club [WESC] on Watford Island were one group among several other Bermuda sailing clubs taking part at the traditional post-Christmas meet that started on Boxing Day and recently concluded after a multi-race series involving several single-handed and dual-handed small craft [Club 420, Laser 4.7, Laser Radial, Laser Standard and four classes of Optimist].
The other local yacht clubs involved were Royal Hamilton Amateur Dinghy Club, Sandys Boat Club, and Royal Bermuda Yacht Club, all of whom succeeded in producing fine performances among their young charges.
For VSA participants one of the unique aspects of taking part in a competition for the first time is that every team member recorded a personal best performance and set recorded standards to now gauge themselves against. All of the west end group were pitted in the optimist Green Fleet, where Jade Smith topped the VSA list placing 19th overall after earlier occupying a top ten spot.
Each member was anxious to tell of their personal experiences abroad on this sea venture.
Fourteen-year-old Mount Saint Agnes student Brianna Smith finished 41st in the Green Fleet and said afterward, "I really liked the experience because it opened my eyes to something new and I got to meet new people and learn from other coaches from different yacht clubs.
"And even though I didn't do as well as I expected I feel like I did my best and had fun and overall it was a great experience and I'm glad I got to try it out and hopefully next year I can do it again and race in the 420 sail-boat."
A'Marley Raynor, a 13-year-old Whitney Institute Middle School student/athlete, noted that he had great fun as he placed 53rd in Miami.
"I placed 53rd out of 66 people and I think I did good for my first overseas regatta," said young Raynor. "It was a fun experience to meet new people and to learn new things.
"I am very thankful for the opportunity I had."
For Tajahri Rogers and Arianna Smith, the fluctuating winds, which presented challenges particularly when light, were a topic.
"The low point for me was when there was no wind and it was difficult to sail, and the high points was being able to gain some knowledge from some of the US coaches and meeting some sailors my age from the USA and different countries," said Rogers, who placed 38th overall.
Meanwhile, Arianna Smith, who placed 46th, added, "There were a lot of people there and I had some ups and some downs, especially when there was not enough wind for someone my size so I was barely going anywhere, but I still finished the race.
"The upsides were there were two days of great sailing because of the good wind, and I met some new friends.
"I actually enjoyed myself very much."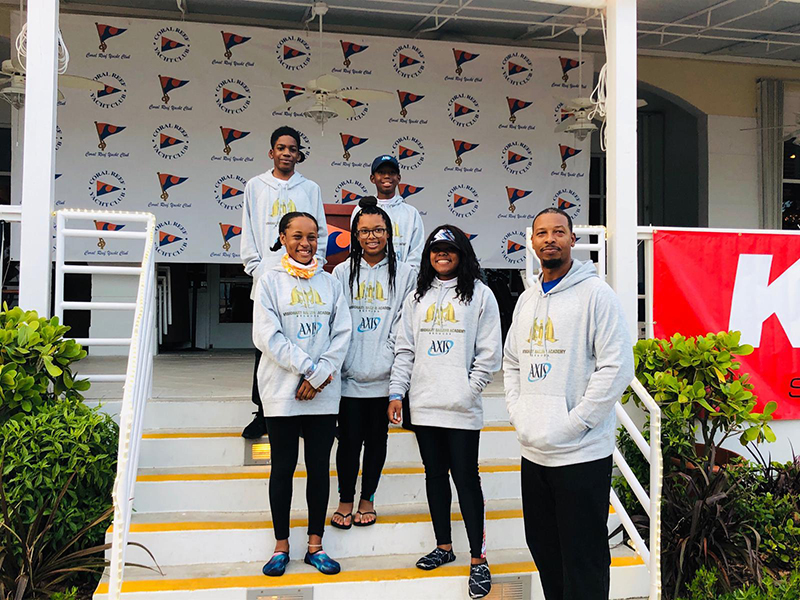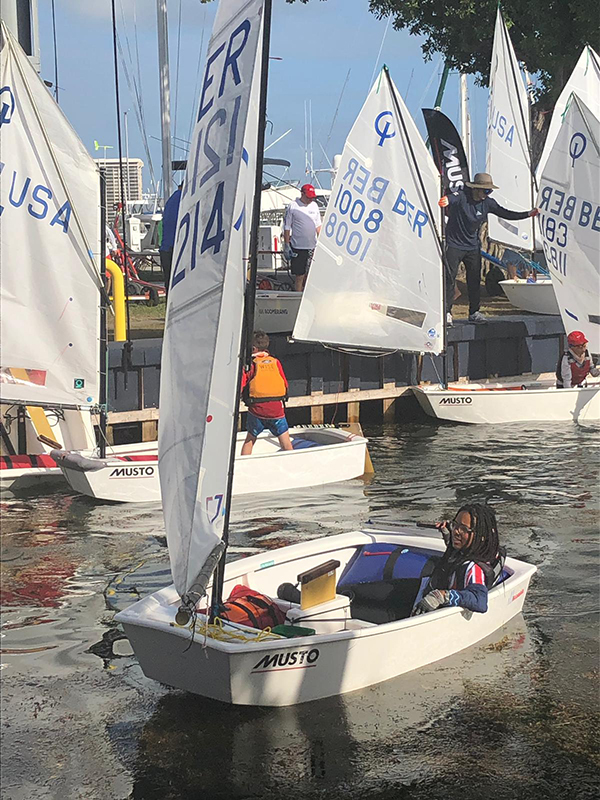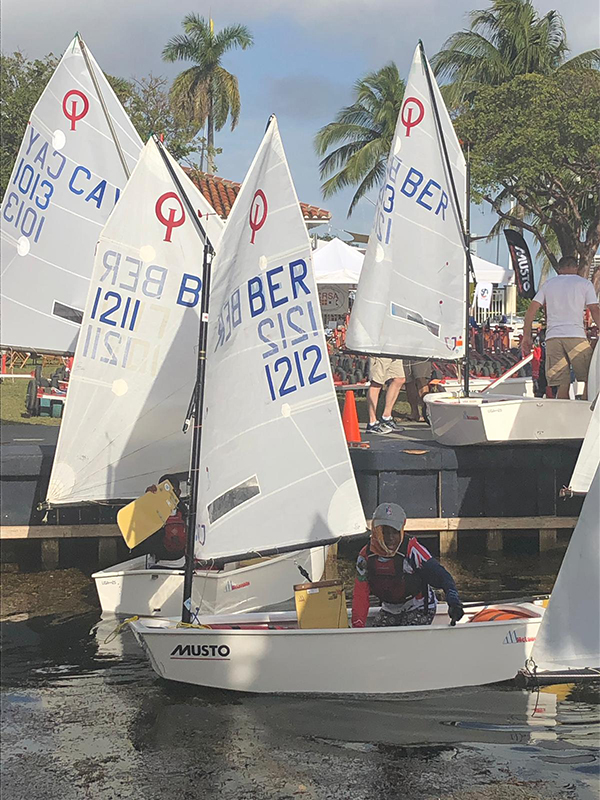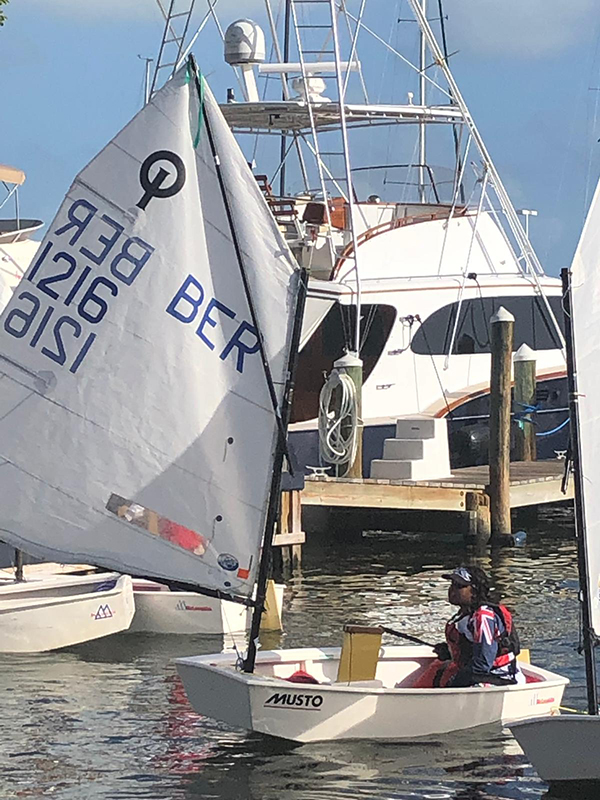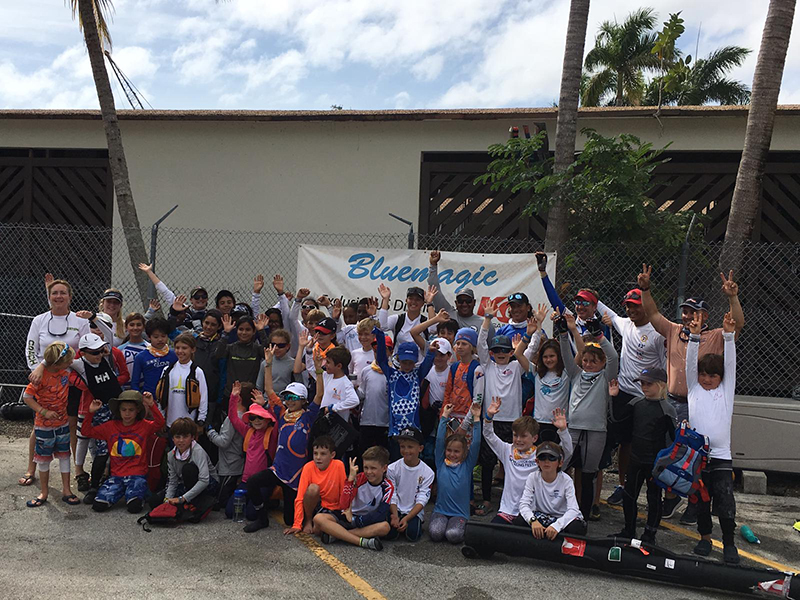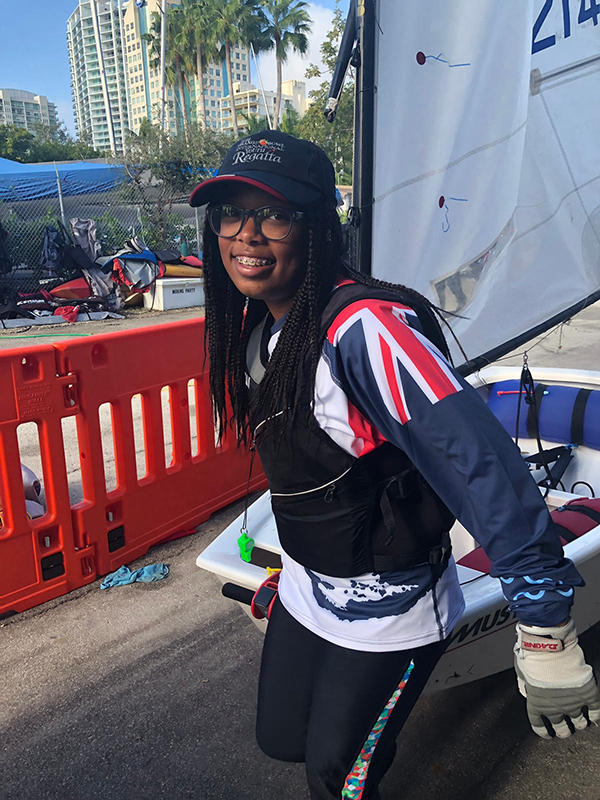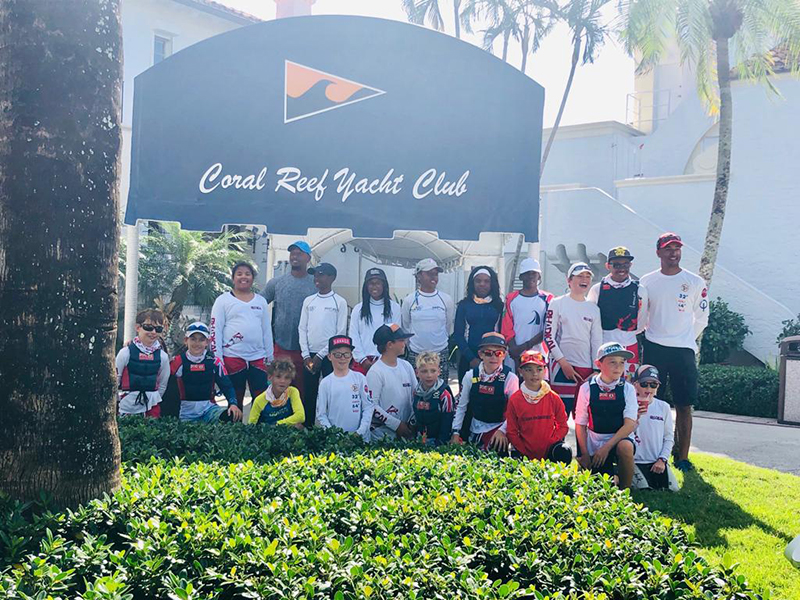 Read More About