As part of BELCO's capital plan, a Battery Energy Storage System [BESS] is being built which the company said "will help to reduce costs and ensure a more reliable electricity supply."
"The BESS is being built to provide spinning reserve. Spinning reserve is the reserve capacity that must always be available to feed into the grid to help maintain BELCO's power generating system stability during emergency operating conditions and unforeseen load swings," BELCO said.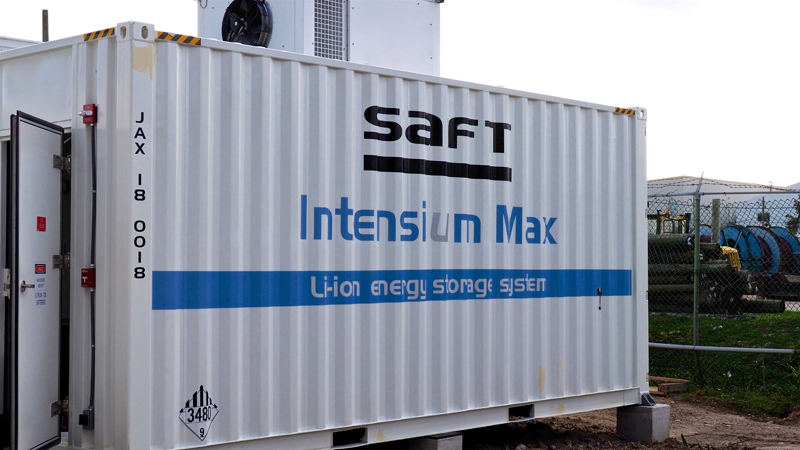 "Spinning reserve has traditionally been provided by running engines that are not adding power to the grid, but can do so at a moment's notice. The BESS will store up to 10 megawatts [MW] of power that can be discharged for up to 30 minutes.
"If there is a problem with generation, the BESS will automatically kick in within 50 milliseconds [0.05 seconds]. This response is three times faster than a standard engine and will help to avoid the load shedding often associated with such events.
"When the new BESS facility comes online, it is anticipated that there will be estimated savings of $2 million on fuel and maintenance costs whilst allowing BELCO to continue to supply a high level of continued reliability. The batteries used in the BESS are lithium ion and have a 20-year lifespan and are also recyclable.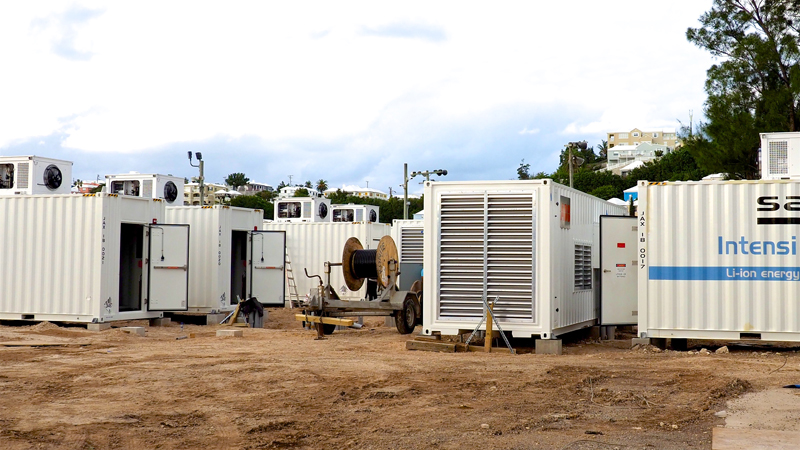 "BELCO tendered the design and building of the BESS facility and chose Saft, a subsidiary of Total. For more than 100 years Saft has specialized in advanced technology battery solutions for industry, from the design and development to the production, customization and service provision."
Stephanie Simons, BELCO Mechanical Engineer, said: "The BESS facility is an important project for BELCO that will have many benefits including a more reliable system, less wear and tear on our engines and, most importantly, savings on fuel and maintenance costs of approximately $2 million.
"The investment in the project is expected to be paid off in four years and the batteries are built to last for 20 years. This is just one part of our capital plan that will ensure reliable and cost-effective electricity for our customers for many years to come."
Hervé Amossé, Saft Executive Vice President Telecom, Transportation and Grid, said: "The BELCO project continues a long series of successful energy storage deployments by Saft to support island grids since 2003. Saft is committed to provide BELCO with a reliable and high-performance spinning reserve solution as an alternative to its generators."

Read More About
Category: All, Business, News, technology