During a gathering of over 130 students, teachers, and family members, the National Museum of Bermuda [NMB] revealed the 18 finalists of the Dr. Reg Grundy Annual Youth Photography Competition: Show Us Your Bermuda.
The occasion was marked with a prize giving ceremony and exhibit opening at Commissioner's House.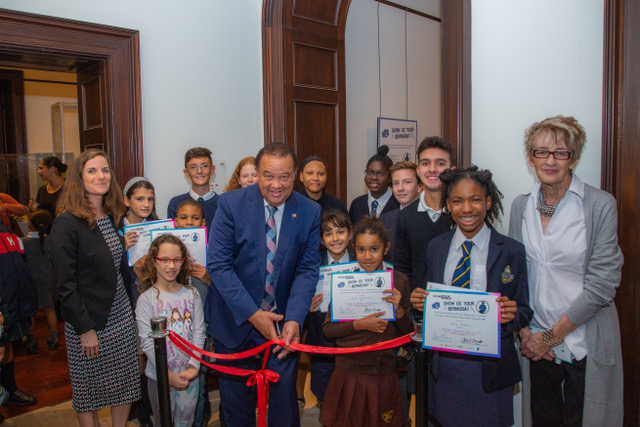 In memory of Dr. Reg Grundy, whose photographic legacy and passion for Bermuda live on in his work, Mrs. Joy Grundy and the National Museum of Bermuda established the Dr. Reg Grundy Annual Youth Photography Competition.
Open to all local photography enthusiasts aged 7 – 18, the competition, which opened on October 28 and closed on November 15, was designed to inspire the next generation of photographers and encourage an appreciation for Bermuda's natural and cultural environment and a desire to protect it.
When asked about the competition, Mrs. Grundy said: "I was personally thrilled to see the enthusiasm with which the schools, students, teachers, parents and the Cabinet Office took part in our newly created Dr. Reg Grundy Annual Youth Photographic Competition.
"It was the culmination of my husband's dream for the children of Bermuda. The standard for an inaugural year was exceptionally high. I look forward with excitement to next year's event."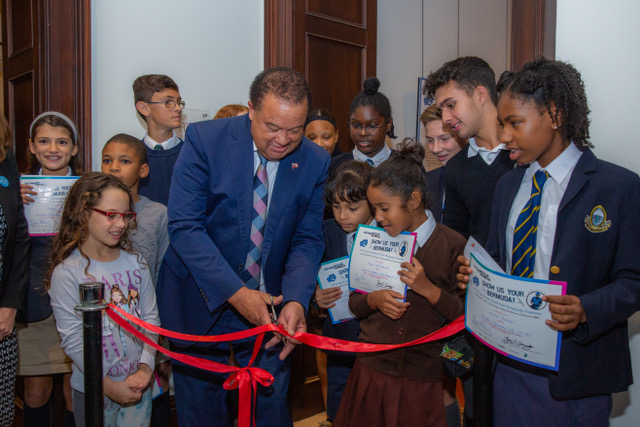 Local judges Antoine Hunt, Photographer & Artist, Dr. Deborah Atwood, NMB Curator, and Chinni Mahadevan, Reg Grundy Photographic Libraries Curator, had a trying time choosing finalists from nearly 600 submissions, submitted by 29 different schools in Bermuda.
Students submitted photos under the following themes: Bermuda Life, Bermuda Buildings and Bermuda Wildlife/Nature and were selected based on three age categories, 7-10, 11-14 and 15-18.
Winners received Iron Kids Accounts at Clarien Bank [amounts of $500, $300, and $200 based on age group], runners up received $150 gift cards to Brown & Co. stores and the school with the most submissions – Heron Bay Primary – won a $1,500 gift certificate to AF Smith for school supplies.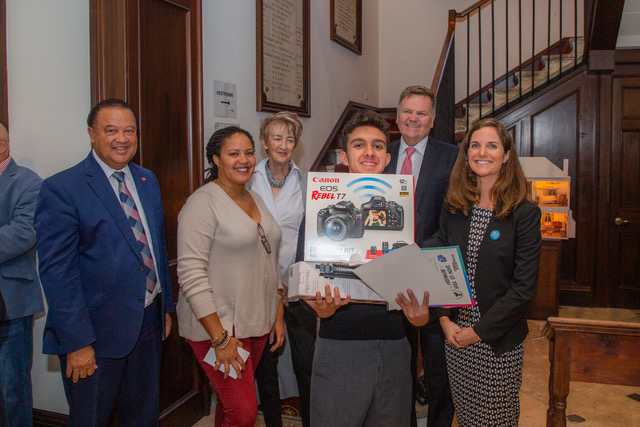 Marcus DaCosta, of Mount Saint Agnes Academy, won his age group [15-18] in the Bermuda Wildlife category and his entry was also chosen as Best in Show, winning not only a $500 Iron Kids account but also a CANON EOS REBEL T7 DSLR camera with 18-55mm & 55-300mm Canon Lens and a tripod, all generously donated by Mrs. Grundy.
Cabinet Office Minister Wayne Furbert, accompanied by the finalists, opened the Show Us Your Bermuda exhibit which displays all finalist photos.
The exhibit will be on display on the first floor of Commissioner's House for the next six months. The finalists' work is on the NMB website and will also published in MARITimes, NMB's biannual magazine, as well as on the Reg Grundy Wildlife website.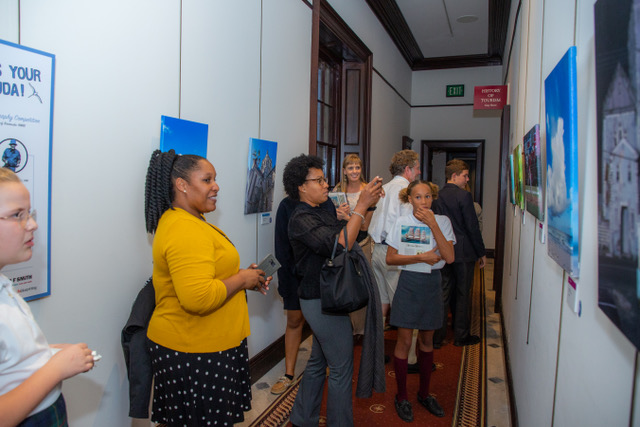 Elena Strong, Executive Director of NMB, stated: "It was a successful first year with so many local students demonstrating their creative talents. The caliber of the submissions was extraordinary, making it challenging for the judges to select the finalists.
"Congratulations to all who participated. For those who did not place, please do not be discouraged: you have time to work on your craft and share how you see the world around you by submitting to next year's competition."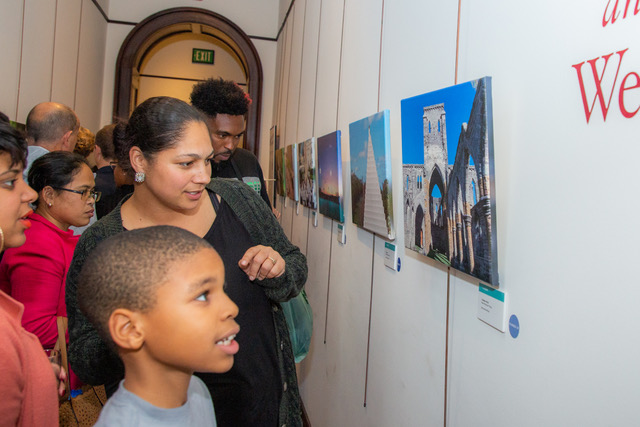 Finalists list:
School with the highest percentage of submissions:
Bermuda Wildlife/Nature: Age Category: 7-10
Alisa K.M. Lightbourne, Somerset Primary School – Runner Up
Jaylen Basden, Heron Bay Primary School – Winner
Bermuda Wildlife/Nature: Age Category: 11-14
Reilly Durfy, Saltus Grammar School – Runner Up
Caiden Millett, Somersfield Academy – Winner
Bermuda Wildlife/Nature: Age Category: 15-18
Mia Hazlewood, Warwick Academy – Runner Up
Marcus DaCosta, Mount Saint Agnes Academy – Winner
Bermuda Life: Age Category: 7-10
Lara Nicholson Pavkovic, Warwick Academy – Runner Up
Seri Fisher, Warwick Academy – Winner
Bermuda Life: Age Category: 11-14
Starr Bowen, Warwick Academy – Runner Up
Arima Turner, Bermuda High School – Winner
Bermuda Life: Age Category: 15-18
Genevieve Lau, Bermuda High School for Girls – Runner Up
Tre'sure Nanette, James Madison Highschool [Homeschool] – Winner
Bermuda Buildings: Age Category: 7-10
Cristiano Hizon, West Pembroke Primary – Runner Up
Ori Shrem, Somersfield Academy – Winner
Bermuda Buildings: Age Category: 11-14
Tegan Gannon-Trott, Bermuda Centre for Creative Learning – Runner Up
Schuyler Young, Somersfield Academy – Winner
Bermuda Buildings: Age Category: 15-18
D'Jae Gilbert, CedarBridge Academy – Runner Up
Shanya Simmons, Warwick Academy – Winner
Best in Show
Marcus DaCosta, Mount Saint Agnes Academy – Bermuda Wildlife/Nature

Read More About