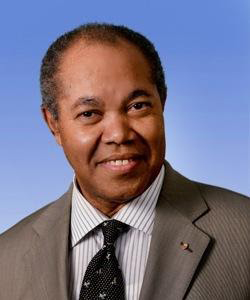 The Bermuda Conflict Resolution Institute, which is a new organization based in Bermuda is offering in-person training to anyone interested in acquiring dispute resolution skills.
A spokesperson said, "Bermuda Conflict Resolution Institute [BCRI] is a partnership between Mr. William Cornet, a professional mediator, trainer, coach, and a lecturer at the School of Conflict Studies at St. Paul University in Ottawa, Canada and BerCon Ltd., a Bermuda-based educational consulting company.
"As founders and Co-Chairs of BCRI, William and BerCon Ltd. share a common interest in adult education and in dispute resolution. William and the BerCon team hope to make dispute resolution and the practice of mediation more accessible to Bermudians.
"Basic dispute resolution skills can be acquired by anyone; and are practical skills that can be used in the workplace and in the community. No previous qualifications are required to enter this introductory course and a certificate from BCRI will be provided upon completion.
"The curriculum teaches participants about the dynamics of conflict and provides tools that can be used to help resolve conflicts as well as introducing the practice of mediation and basic negotiation skills. BCRI uses proven roleplaying techniques that allow participants to immediately begin practising these valuable skills while being coached on how to improve newly acquired skills.
"In February, BCRI is offering a four day introductory session entitled "Introduction to Mediation Skills" February 18-21, 2020 at the Suite Solutions office complex in Pembroke. Additional training also is available from BCRI in advanced mediation and negotiations.
"Mr. Cornet is leading a team of local coaches and mediators. He has accreditation from the Ontario Association for Family Mediation [OAFM] and is a member of the ADR Institute of Ontario [Canada] and the ADR Institute of Canada. He has performed thousands of mediations over 20 years. Both Mr. Cornet and Ms. Fubler bring deep experience and a strong commitment to this new endeavour.
A spokesperson for BerCon Ltd. says that "Around the world, people use dispute resolution or "ADR" to resolve family, neighbour, landlord and employer-employee disputes and ADR takes less time and costs less money".
"The upcoming courses will benefit anyone who wants to equip themselves or members of their team with the knowledge and skills to internally resolve disputes as well as individuals interested in becoming qualified as a mediator themselves. For more information about BCRI or to register for an upcoming session, go to www.bermudacri.com or email: info@bcri.com."
Read More About
Category: All