Dr Ewart Brown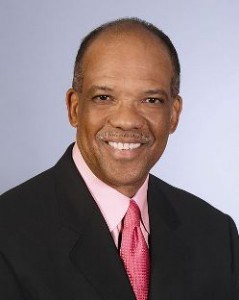 Born in 1946, Dr. Ewart Frederick Brown is former Premier of Bermuda, leader of the PLP and Minister of Tourism.
He is also a physician and medical director of Bermuda Healthcare Services. Married to Wanda Henton Brown he has four sons; Kevin, born 1971; Maurice, born 1982; Ewart III, born 1988 and Donovan, born 1989.
Dr. Brown was born in Bermuda to Ewart Sr. and Helene Brown of Flatts. His mother, Helene Brown, was a UBP MP, as was his aunt, Gloria Juanita McPhee, who became Bermuda's first female cabinet minister.
He attended the Central School [today known as Victor Scott ] until the age of 11, after which he was awarded a government scholarship to attend Berkeley Institute.
Sent by his parents to live with an aunt in Jamaica, he excelled in sports, particularly cricket and track and field, while attending St Jago High School in Spanish Town
He eventually represented Jamaica in the 400-yard sprint and in 1966, he represented Bermuda at the Commonwealth Games competing in the 400 meters and 1600 meter relay.
Dr. Brown attended Howard University in Washington, D.C, graduating with a Bachelor's degree in Chemistry, lettering in football and track and field.
As a student leader, he was a vocal figure during the Washington riots, speaking alongside campus activists and Black Panther leaders such as Stokely Carmichael.
Inspired by his uncle, Dr. Bert McPhee, a practicing physician, he decided to become a doctor. He earned an M.D. from Howard's College of Medicine, and a Master of Public Health from the University of California.
Dr. Brown acquired U.S. citizenship and opened a medical practice in 1974; the Vermont Century Medical Clinic in Los Angeles, California. He also spent time as an assistant professor at the Charles R. Drew University of Medicine and Science.
Dr. Brown formerly served as a physician consultant of well known civil rights leader and former Democratic US Presidential candidate Rev. Jesse Jackson.
While living in the USA, Dr. Brown received many awards including:
• Physicians Recognition Award from the American Medical Association [1977]
• Grassroots Health Award from the Sons of Watts California [1979]
• Community Leadership Award from the Dubois Academic Institute [1982]
• NAACP's Pacesetter Award [1984]
• Marcus Garvey School, Los Angeles, Humanitarian of the Year [1991]
• Scroll Award from the Union of American Physicians and Dentists [1993]
At the urging of then-PLP leader Freddie Wade, Dr. Brown returned to Bermuda in 1993 and ran as a PLP candidate for one of the two Warwick West seats, facing the two incumbent UBP MPs [Quinton Edness and John Sharpe]. Brown finished only two votes behind Edness, winning Sharpe's seat.
In the following general election in 1998 in which the PLP won, Dr. Brown again won one of the Warwick West seats and was appointed to Cabinet as the Minister of Transport.
After the General Election in July 2003, he was returned to Government as the Minister of Transport and was also appointed as the Deputy Premier of Bermuda.
On 12 October, 2006, Dr. Brown resigned from cabinet to make a second bid for leadership. At a party delegates conference on the evening of October 27th, he defeated the incumbent, Alex Scott, by 107 to 76, and became Bermuda's 11th Premier on October 30th.
When he reshuffled the cabinet, he became the Minister of Tourism and Transport, in addition to serving as Premier. he stepped down in October 2010, and has now retired from politics.
The video below is of Dr. Brown giving an interview on climate change to Britain's Sky News in 2009:
-
A tribute from Howard University to Dr. Brown:
-
Dr. Brown's address on the accomplishments of 2008: