John Swan
Sir John William David Swan is a former Premier of Bermuda and a well known real estate developer who is one of Bermuda's most successful entrepreneurs.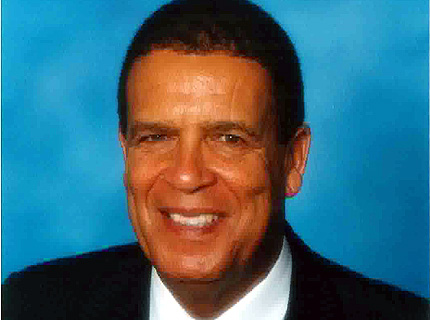 Born July 3, 1935, Sir John W. Swan served as Premier of Bermuda [UBP] from January 15th 1982 to August 25th 1995.
Elected to Parliament in 1972, Sir John was the Minister of Immigration and Labour from 1976 to 1982 and the Minister of Marine and Air Services from 1975 to 1976 before becoming Premier in 1982.
His business success began in 1962 when he founded John W. Swan Ltd, a real estate development and savings and loan company. The services offered included architecture, residential construction, land development, rentals, and real estate management. Between 1968 and 1978 the company developed 40% of residential homes in Bermuda which included two estates in Warwick comprising 18 homes each, and the Panorama townhouses in Paget.
He has also served as Chairman of the Bermuda Hospitals Board, Director of the Bermuda Chamber of Commerce, Director of the Bermuda Employers Council and was a founding member of the Bermuda Monetary Authority.
Sir John has received numerous awards including:
• Appointed by Her Majesty the Queen a "Knight Commander of the Order of the British Empire" KBE [1990]
• Awarded the Medal of Distinction by the International Association of Lions Clubs [1986]
• Received the International Medal of Excellence from the Poor Richard's Club of Philadelphia
• Sir John was awarded the St. Paul's A.M.E. Outstanding Service Award [2002]
• Awarded a B.A. Honorary Fellowship at Bermuda College
• Awarded a honorary Doctorate from West Virginia Wesleyan College
• Awarded an honorary Doctorate of Law from Atlantic Union College
• Awarded an Honorary Doctorate, Humane Letters from Morris Brown College in Atlanta Georgia
Courtesy of Bermuda Yellow Pages, below Sir John discusses Bermuda's current place in the world and highlights a development plan for Hamilton's waterfront.
Click here to listen to an audio tribute to Sir John Swan from the UBP.