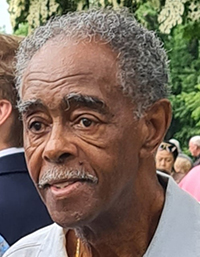 [AMIS Memorial Chapel & Crematory]
The funeral service celebrating the life of Ellsworth Thompson [Tom] Wainwright, beloved son of the late Thompson Robert and the late Ruth Wainwright will be held today, Saturday, January 28th, 2023 at St. Mary's Anglican Church at 1:00pm. Interment will follow in St. Mary's Cemetery.
Tom will be greatly missed. He leaves to cherish his memory, children – Kirk Tucker [Debbie] of USA, Kennedy Wainwright [Cheri], Carla 'Peachie' Talford [Gregory], Karen Tucker [Morris] and Marcia Bailey [Anthony].
Service will be streamed via: here