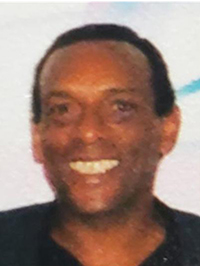 [AMIS Memorial Chapel & Crematory]
A memorial service for Winton Reid 'Winty' Edwards, Jr. beloved son of Myra Wade and the late Winton 'Timmy' Edwards; father to Donawin Mallory and Damian Edwards, in his 67th year of #2 Barnes Valley, Paget, will be held 11am Saturday morning, 20th July, 2019, AMIS Memorial Chapel, Warwick.
'Winty' also leaves to cherish his memory: Sisters – Pattie Woolridge, Pennie Whitehead; brother – Wayne Edwards [Sandra]; predeceased by brother Wendell Edwards. Also survived by his nieces, nephews, other relatives and his friends.
Please, no flowers. Donations can be made to LCCA.