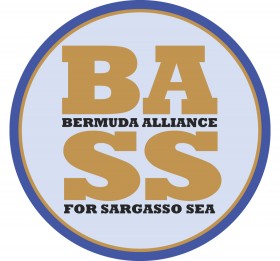 The Bermuda Association for the Sargasso Sea [BASS] — whose members include the Atlantic Conservation Partnership, Bermuda Underwater Exploration Institute, Bermuda National Trust, Greenrock, Bermuda Institute of Ocean Science, Bermuda Sloop Foundation, LookBermuda Education Foundation, National Museum of Bermuda, Bermuda Audubon Society and Bermuda Zoological Society — is continuing with its efforts to see a marine reserve created that will encompass much of the waters within a 200-mile radius of Bermuda.
The goal of BASS is to support efforts by the Sargasso Sea Alliance [made up of the Bermuda Government and its international partners] to ensure that the globally significant natural environment and unique biological richness of the Sargasso Sea is conserved for present and future generations.
BASS is committed to encourage and assist in these efforts, and to promote the unique cultural relevance of the Sargasso Sea to Bermuda, through advocacy, education and research.
Launched in 2010, the partners in the Sargasso Sea Alliance [SSA] all share a vision of protecting the unique and vulnerable ocean ecosystem that is the Sargasso Sea.
The Sargasso Sea has been described as "an ocean within an ocean; a 'sea' without shores that covers nearly five-million square kilometres."
The Gulf Stream and North Atlantic Drift form the western and northern boundaries, the Canary Current forms the eastern boundary, and the North Equatorial Current and Antilles Current form the southern boundary.
Bermuda is the only land mass within the Sargasso Sea.
Within this large system of rotating ocean currents [or ocean gyre], drifting with the wind and the currents are floating islands of Sargassum seaweed that support a remarkable web of life – and provide the sea with its name.
Any protection within Bermuda's Exclusive Economic Zone — the waters within a 200-mile radius of Bermuda — would represent a major contribution to the conservation of marine biodiversity in the Sargasso Sea.
A Greenrock spokesman has said: "The 'Blue Halo' is the proposed marine reserve that will encompass much of  Bermuda's Exclusive Economic Zone  … within the Sargasso Sea. By creating the marine reserve, Bermuda will show the world that we are serious about preserving our ocean environment for future generations.
"In order to protect the habitat and species within, marine reserves are typically no-take areas where there is limited human interaction. This allows overfished and overused areas to revert back to their naturally pristine state. There is scientific proof that in marine reserves fish stocks increase, the fish tend to grow larger and there is a 'spill over' effect into areas outside of the reserve.
"With this in mind, the reserve around Bermuda will have an inner and outer ring. In the inner ring — the area that is closest to Bermuda) — current activities will not change. The idea is not to impede Bermudians who earn their livelihood through marine activities, both commercial and recreational. The outer ring, however, will encompass the reserve."
For more information, please contact info@greenrock.org
Teaser trailer for proposed LookBermuda Sargasso Sea documentary from Look Bermuda
Read More About
Category: All, Environment