Today advocacy group, Two Words and a Comma, highlighted previously released educational material to help clarify the proposed amendment to the Human Rights Act to include sexual orientation as a protected grounds of discrimination.
A statement from the group said, "Recent public comments about this amendment make it clear that there are several ongoing misconceptions in the community about the proposed legislative changes.
"We want to clarify these misunderstandings and encourage the public to take the time to read this material and become clear on the government's proposed amendment to this important piece of legislation."
The advocacy group also added, "When this Bill is debated, we hope that our politicians will take the opportunity to stand up against discrimination and say on record that discrimination on the basis of sexual orientation is not acceptable. This amendment is another stepping stone towards a more just and tolerant society and this is of benefit to us all."
The bill is due to be debated tomorrow [June 14] in the House of Assembly.
Their flyer is below, you can click to enlarge it or read the PDF version here.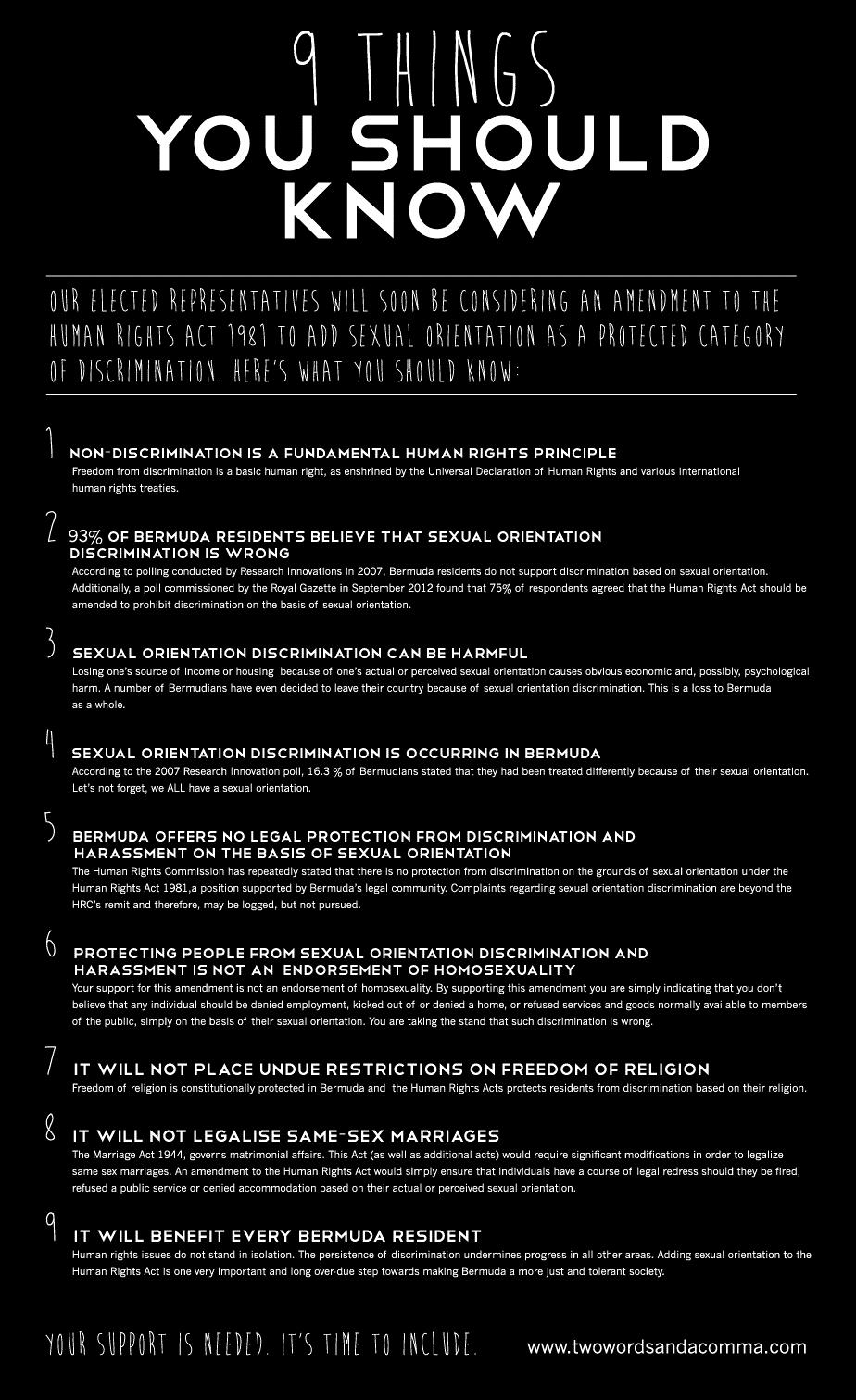 Read More About