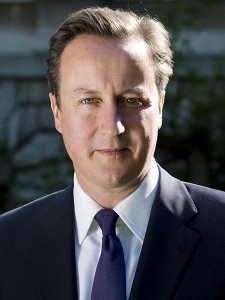 Britain's Prime Minister David Cameron said he does "not think it is fair" to refer to the Overseas Territories as tax havens, as "they have taken action to make sure that they have fair and open tax systems."
Speaking in the House of Commons earlier this week, Mr Cameron said: "I do not think it is fair any longer to refer to any of the Overseas Territories or Crown Dependencies as tax havens. They have taken action to make sure that they have fair and open tax systems.
"It is very important that our focus should now shift to those territories and countries that really are tax havens.
"The Crown dependencies and Overseas Territories, which matter so much—quite rightly—to the British people and Members have taken the necessary action and should get the backing for it."
Jack Straw asked Mr Cameron about the tax and transparency conclusions of the G20, asking "does he agree that so long as Austria and Luxembourg refuse even to sign up to the EU tax guidelines, the work of the G20, welcome as it is, will be undermined from within the EU itself?"
Mr Cameron replied, "For many years, Luxembourg and Austria have held up progress on this issue. They have often tried to get round that by pointing to the overseas territories and Crown dependencies of the UK, which have now put their house in order, so we can turn back to Austria and Luxembourg."
Mr Cameron's comments come a few weeks after he held a meeting in London with all the Overseas Territories and Crown Dependencies to discuss tax matters.
After the meeting, Finance Minister Bob Richards said he believes that Overseas Territories and Crown Dependencies are, to some extent, being used as "scapegoats and distractions from domestic policies and domestic policy failures."
Read More About