American political pundit Bill Maher targeted Bermuda in remarks made on Friday night's [June 6] episode of Real Time with Bill Maher on HBO, calling the island "a tax loophole masquerading as a country".
Mr. Maher's comments followed the release of the "Offshore Shell Games" report [PDF/52 Pages], which was produced by the U.S. PIRG Education Fund and Citizens For Tax Justice.
The report labeled both Bermuda and the Cayman Islands as "notorious tax havens," saying that approximately 64% of companies with tax haven subsidiaries had them in Bermuda or Cayman.
The report also said that Bermuda had some $94 billion in reported profits from U.S.-controlled subsidiaries of American companies.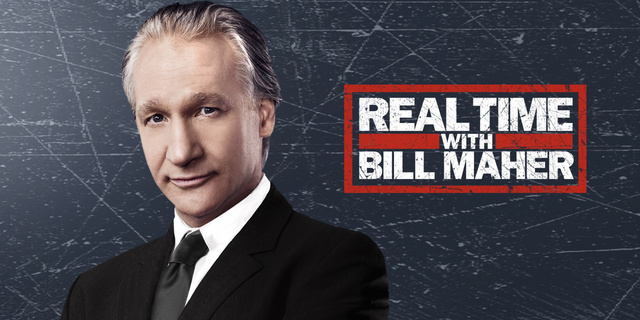 Speaking during Friday's episode, Mr. Maher quoted U.S. Senator John McCain as saying "Russia is a gas station masquerading as a country," and went on to call Bermuda a "tax loophole masquerading as a country."
Mr. Maher said, "I read this week in the paper Citizens for Tax Justice pointed out that American companies have $94 billion in profits in Bermuda, which is interesting because the GDP of Bermuda is $6 billion.
"Which means the people of Bermuda have spent 15 times more than they make on American products. I think Bermuda is a tax loophole masquerading as a country."
Audio of the Bermuda mention on HBO's Real Time with Bill Maher
"The loopholes in America's corporate tax have grown so outrageous that our policymakers should be embarrassed," said Steve Wamhoff,  Citizens For Tax Justice legislative director.
"The data in this report demonstrate that a huge portion of the supposedly 'offshore' profits are likely to be U.S. profits that are manipulated so that they appear to be earned in countries like Bermuda or the Cayman Islands where they won't be taxed. Policymakers should close the loopholes that make this manipulation possible."
Bermuda has some 177 mentions in the 52-page report, which was slightly less than other jurisdictions such as the Cayman Islands, Luxembourg, and Switzerland.
Chart extracted from the report: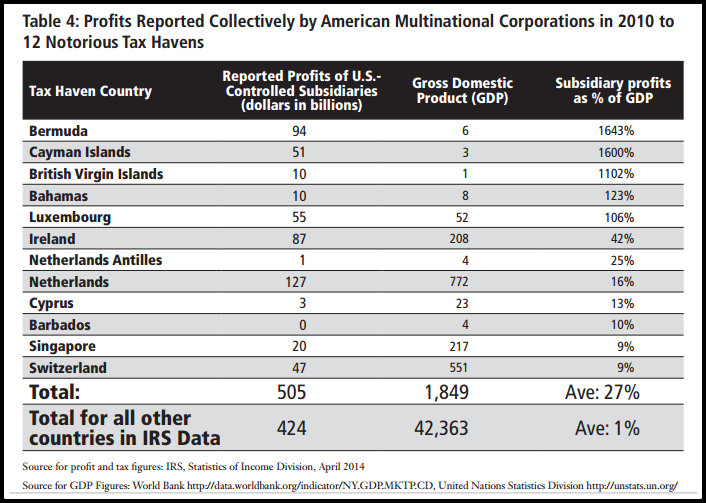 Finance Minister Bob Richards has addressed the "tax haven" accusation on multiple occasions, once saying: "If there are problems with the UK, the US or anybody in Europe collecting their taxes, it's because their system is deficient, not because we've done something wrong.
"We haven't set up our country to be a tax haven. The situation we have in Bermuda is that we have a tax structure that goes back over 150 years.
"We haven't changed our tax system in 150 years so it has to do with the tax systems in the developed countries. If there's a revenue shortfall, it's the tax systems in these countries," said Minister Richards.
In addition, Britain's Prime Minister David Cameron said he does "not think it is fair" to refer to Overseas Territories as tax havens, as "they have taken action to make sure that they have fair and open tax systems."
Read More About