[Updated with photos] Staff of the Bermuda Fire & Rescue Service are sporting a new uniform shirt this week, with all the firefighters wearing pink shirts in honour of Breast Cancer Awareness.
The concept was first thought of by Donna Hendrickson, who is a serving member of the Fire Service and a breast cancer survivor. She thought of the pink shirts would help bring attention to the illness and support breast cancer awareness. Part proceeds of the sale of shirts will be donated to Bermuda Cancer and Health.
Ms Hendrickson said, "I'm a four year breast cancer survivor. In 2009, I was diagnosed with stage 3 breast cancer. I was overseas for nine months for treatment, both chemo and radiation.
"Anyone who knows me knows that I wouldn't let breast cancer take over me, and I think the thing that I found most overwhelming was the support that I got from my family, my friends, and especially my Fire Service family.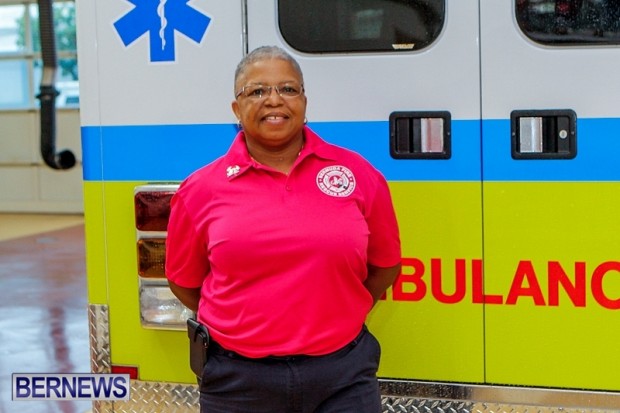 "So when I came back, especially this year – because overseas a lot of Fire Departments support breast cancer – so I asked Chief Burchall if we could do something here. He got permission from the Minister and we went ahead.
"The logo was designed by retired firefighter Arthur Raynor of Alisha Graphics. The shirts were printed and purchased from Island Embroidery on Front Street, and partial proceeds will be going to Bermuda Cancer and Health.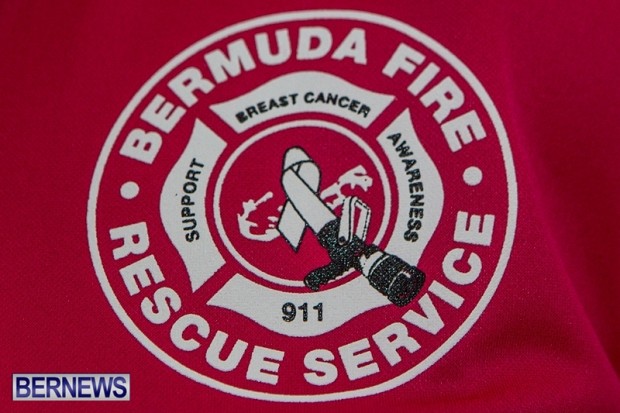 "It was actually good [coming back to work]; a lot of my colleagues actually stayed in contact with me during the time I was away. And in between treatments I was able to come back and work during that time."
Asked for words of advice for those battling cancer, Ms Hendrickson said, "Just be encouraged, your attitude has a lot to do with your recovery. Just hang in there…."
Click to enlarge photos:
Read More About