This week, more than 1500 of the world's best Optimist sailors are competing in Europe, including five hailing from Bermuda, one of which finished in second position overall in the regatta warm-up.
The regatta is being held in four nations, with Italy hosting over 800 optimists, and Slovenia hosting nearly 500, Holland hosting more than 200, with the National Championships to be held in Greece.
Five Optimist sailors from Bermuda are sailing at Lake Garda, Italy in the world's largest Optimist regatta. Those competitors include Campbell Patton, Matilda Nicholls, Flo Nicholls, Luke Madeiros, and Ethan Madeiros.
Bermuda sailor Matilda Nicholls: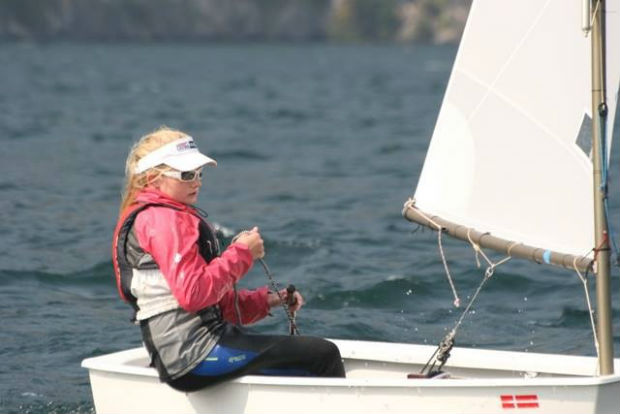 The five RBYC Sailing Academy sailors have been enjoying the excellent conditions Lake Garda is famous for, with winds consistently 15-20 knots and often reaching 20-22 knots in the afternoon. The Madeiros brothers joined the SailFast Squad, while Patton and the Nicholls sisters trained with Team Winner.
During the training, some warm-up regattas were held with sailors from many different countries competing. A number of sailors who recently competed in Bermuda's Junior Gold Cup were sailing and Ireland's Harry Durcan won the SailFast Cup.
Bermuda's Matilda Nicholls reveled in the windier conditions and surprised some of Europe's strongest sailors competing in the SailingGarda Regatta as the RBYC sailor finished as the first female and second overall in a strong fleet.
Matilda Nicholls receives her awards: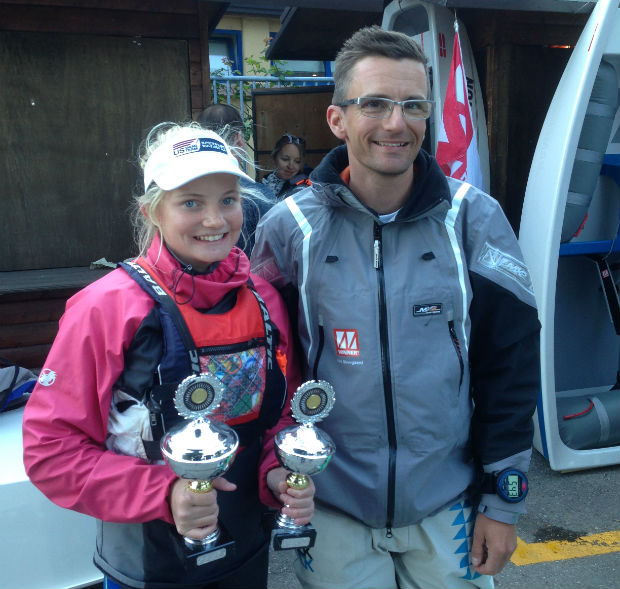 "The opening ceremony of the main regatta took place on the night of April 16 with a high-spirited Bermuda Team joining 800 other Optimist sailors from 33 countries around the globe.
RBYC's Advanced Optimist coach Nathan Bailey said, "This is such a great opportunity for these sailors, we wish them the best of luck."
The Club's Sailing Director Tom Herbert-Evans added, "Sailing hard in Bermuda and then attending major regattas overseas is the pathway to a young sailor's success. The regattas in Europe offer very strong competition and it's great to see the sailors enjoying the pre-regatta practices."
Bermuda's European Regatta Sailing Team: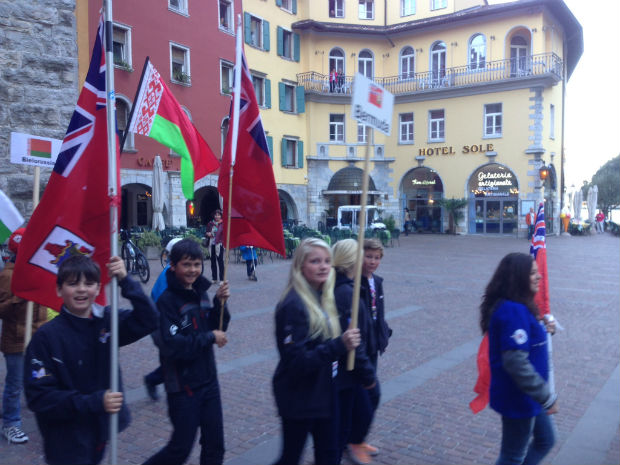 BODA's Chairman of Sailor Development Paul Doughty said, "13 sailors have, this Easter week, taken advantage of BODA's policy of encouraging their sailors to compete at major regattas, with eight in Uruguay and five in Italy; plans for summer regattas are already being made. Good luck to our young developing sailors – sail hard, fair, and fast."
Full results of the ongoing Italian regatta can be found online.
Read More About