Bermuda musical artist Marca T has released a song that serves as an ode to the island culture and climate, highlighting the experience of coming from away to place like Bermuda.
The song represents Marca T's "one of many singles to come in 2015," with plans to release a full-length and compilation album.
The artist's official biography says, "Marca T has a deep passion for the reggae music.He writes all of his songs and has been working on many projects. He also has been behind the scenes recording and learning the music business and now his time has come to bring his music to the forefront and be heard.
"His brand new sing Island Paradise is one of many singles to come in 2015, including a album and a brand new reggae riddim compilation of various artist, where Jamaica joins Bermuda with artist such as Turbulence and Rammalow on 'White Diamonds Riddim.'
"He has been traveling to Jamaica for many years, and has been touched by its beautiful tropics, good food, and friendly people. He decided to write the song Island Paradise to a live band's riddim built in Jamaica."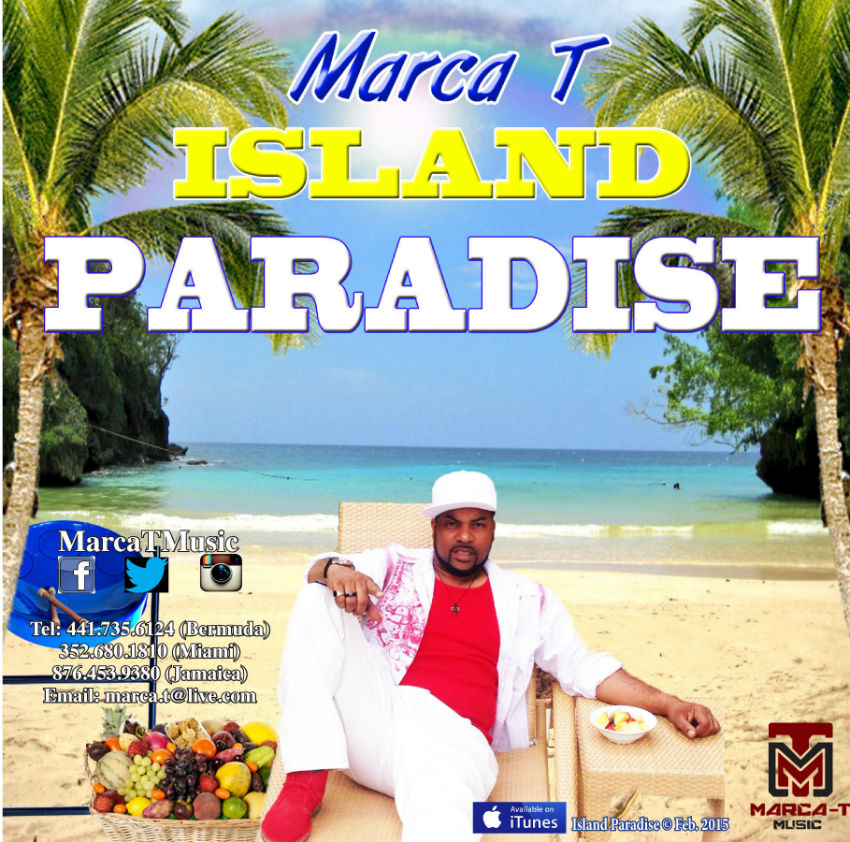 "The song has received much love and air play in Bermuda, and Marca T is very proud to see and hear that the Jamaica people has also embraced the song with much love."
Marca T's 'Island Paradise' can be purchased at Amazon and iTunes. For more information, visit his Facebook page or email marca.t@live.com. For bookings, call 441-735-6124 in Bermuda or 876-453-9380 in Jamaica.
Read More About
Category: All, Entertainment, Music