[Updated] Over 2,300 athletes are competing in the 2015 Ironman World Championships in Hawaii today [Oct 10], including Bermuda's Tyler Butterfield who is holding a top 10 position as of this writing, with a projected finish time of 8 hours and 33 minutes.
The event is being live streamed and you can watch that live video here, and you can also follow Butterfield's position during the 140.6-mile race on the Ironman leaderboard here.
Butterfield's helmet for today's race showcases his Bermuda pride: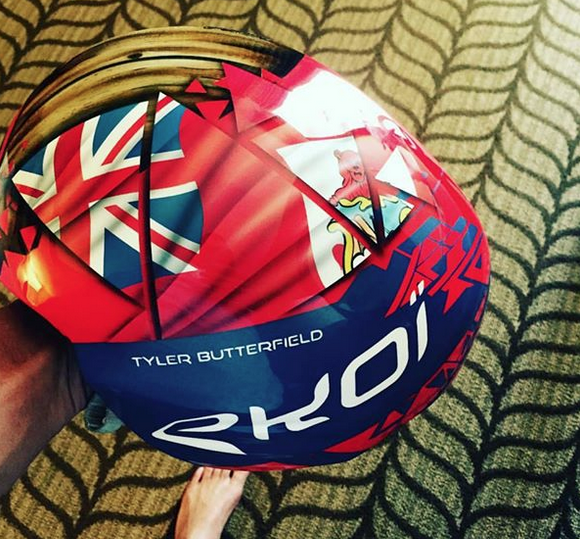 Update 6.20pm: Butterfield is now holding the 4th place position, and is now some 89 miles into the bike portion of the race.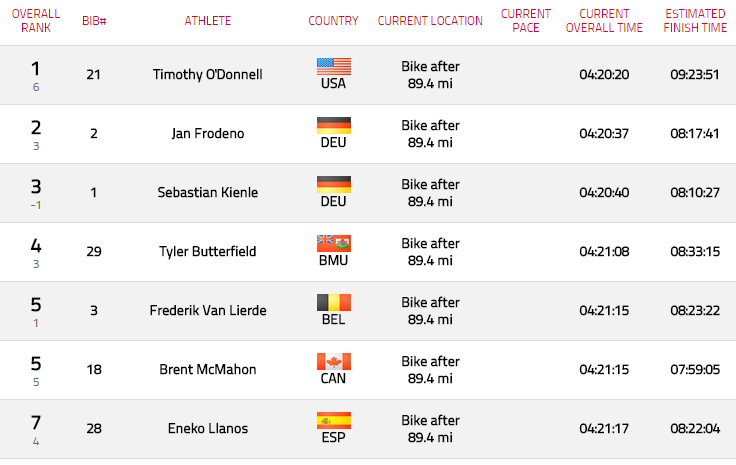 Update 9.55pm: Butterfield has just finished in a very impressive 5th place, improving upon his prior best placement of 7th. He ran the home stretch of the 140-mile race flying the Bermuda flag, and the video stream showed his two young children running to greet him as he crossed the line.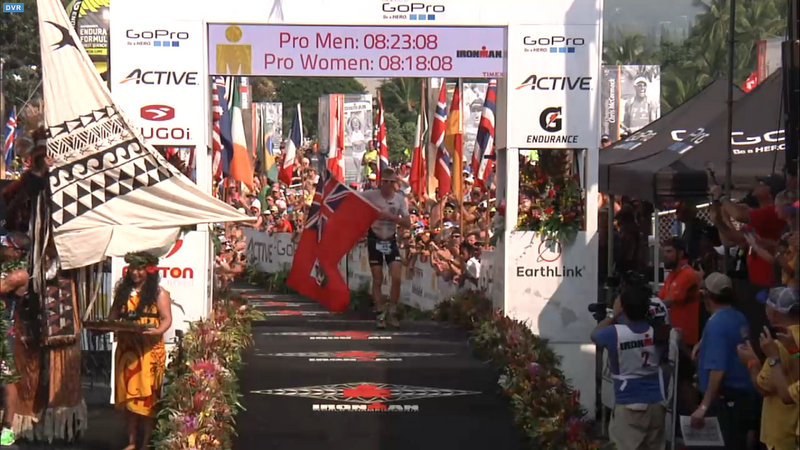 Read More About