People on the island looking to stay fit now have an additional option with the launch of a Pole Fitness program at Lotus called Aerial Therapy, lead by Certified Pole Fitness Instructor Marilyn Allers.
Mrs. Allers' website lists the benefits of pole dance as including, "Boost self esteem, increase strength, tone abdominals, perk up the booty, enhance overall muscle-tone, improve coordination, develop good posture, exercise in an exciting way, release endorphins, freedom of self-expression, become a part of a close-knit community, learn to embrace new challenges, and burn calories while having fun."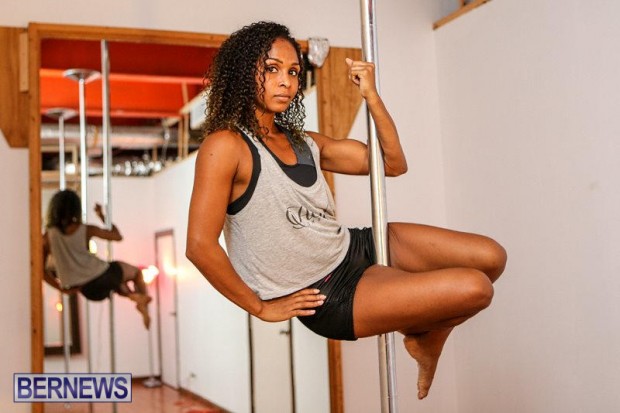 "The program includes four levels, ranging from novice to advanced, with the website saying, "Pole 1 [novice] is designed for those who have never taken a pole dance class before. Pole 2 [junior] is designed for those who are already working on basic spins, climbs and holds. Here you will learn more advanced climbs, spins, floor work and basic inverts."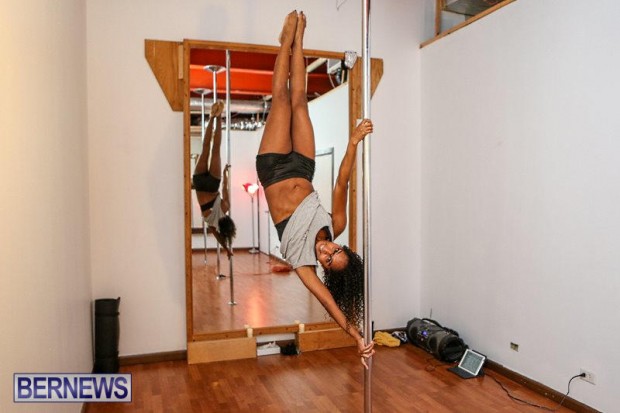 "Pole 3 [intermediate] is designed to raise the vertical bar with more advanced inversions, holds, spins and spin pole. You will also learn to create beautiful combos while finding your own strength and style. Pole 4 [advanced] is designed for those who are truly looking for a challenge by taking their pole training to new heights, literally."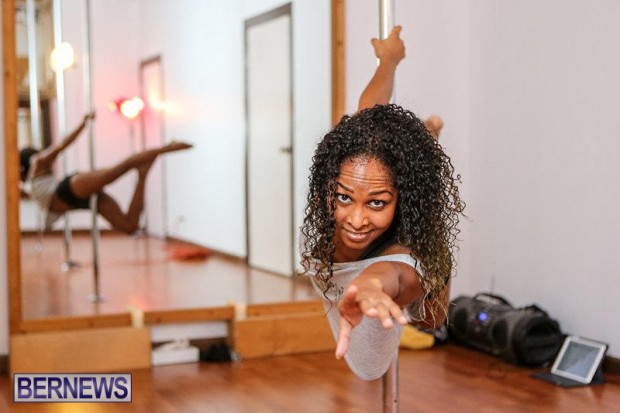 Mrs. Allers said, "The latest chapter of this pole journey began when I developed the Aerial Therapy program for my new role as Director of the Pole Program and Lead Pole Fitness Instructor at Lotus in September 2015.
"I strive to continue to learn and excel in this art form while elevating the level of pole in Bermuda and doing my part to grow the local pole community."
For more information on Marilyn Allers, visit her website; for more information on the programme, visit the Lotus Bermuda website.
Read More About