Clarien Bank Limited today [Nov 24] launched its 9th Annual Holiday GiveBack Programme and encouraged its employees, customers and the whole community to celebrate the season of giving by making donations that will again benefit Meals on Wheels.
The Clarien Foundation will match, to a capped amount, all donations made between November 24 and December 31, 2015 through its branches, online or during Gibbons Company's "Shop & Give Thursday" on December 17. All funds raised will go directly to the Bermuda Meals on Wheels programme.
Clarien Bank CEO Ian Truran commented: "Since 2010, Clarien has donated more than $60,000 to Meals on Wheels through our Holiday GiveBack Programme. We donated $13,466 last year and we aim to top that this year as we continue our commitment to support a charitable organisation that does so much to help our community.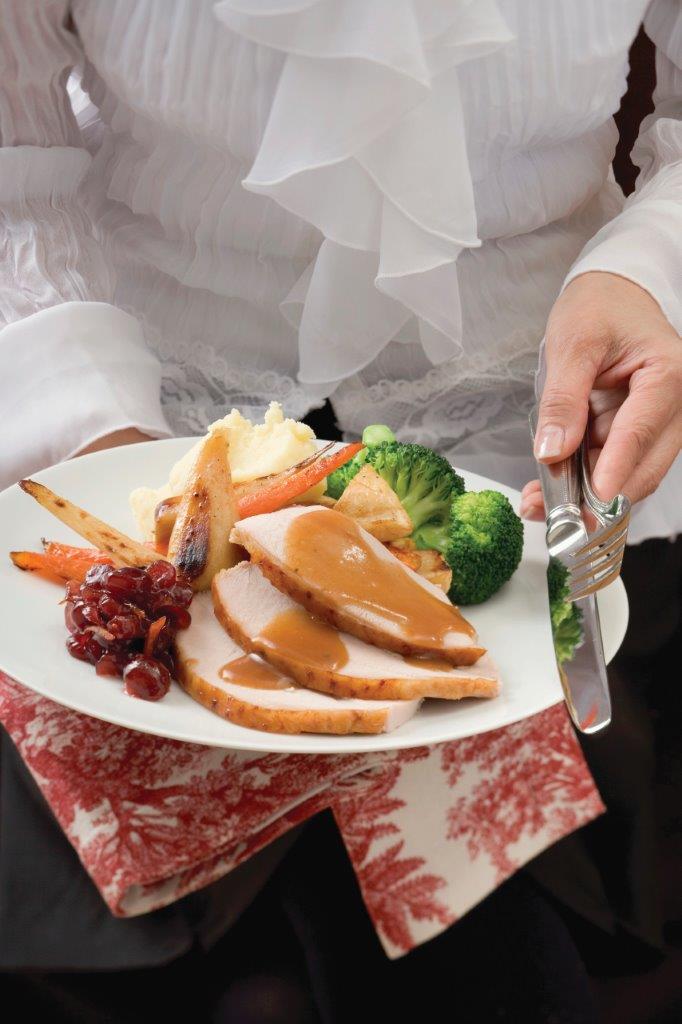 "Clarien is proud to support Meals on Wheels, not only through donations but our staff members who will again volunteer to help prepare and deliver meals. We encourage everyone in the community to join us in working together to help Meals on Wheels put more on the table for those who need it most."
For 40 years, Meals on Wheels has been delivering freshly-cooked, nourishing lunches islandwide to those unable to prepare a proper meal for themselves, such as the sick, elderly and disabled.
It presently delivers 180-200 lunches four days a week as well as about additional 80 frozen meal replacements for Thursdays and weekends. The regular deliveries also provide an important and reassuring daytime check on the welfare of recipients.
President of Meals on Wheels, Joe Gibbons, commented: "We are delighted that Clarien Bank is continuing its generous support for Meals on Wheels through the Holiday GiveBack Programme. Demand for our services increases during the holiday period and the money raised through the GiveBack programme enables us to provide the additional resources required to meet this need.
"We also greatly appreciate the volunteer help of their employees at this busy time of year and the fact that the GiveBack programme enables the entire community to get involved in supporting Meals on Wheels. On behalf of Meals on Wheels and the people we serve, I'd like to thank Clarien Bank for their commitment to helping us provide such a vital service to those in need."
How to help
Clarien customers, organisations and members of the public can make donations as follows:
Use one of the Holiday GiveBack no-wait deposit envelopes available at any Clarien Bank branch.
Make a donation directly to a teller at Clarien Bank Main Branch, 19 Reid Street, Hamilton or Clarien Paget Plaza, 161 South Road, Paget.
Transfer funds to Clarien's Holiday GiveBack account [account number: 4010060068]
Shop at Gibbons Company's "Shop & Give Thursday" on December 17. Donate a minimum of $5.00 and receive 25% off regularly priced merchandise.
All donations for the Clarien Holiday GiveBack Programme must be received by 4pm on Thursday, December 31, 2015.
For additional information, please visit www.clarienbank.com/giveback, e-mail giveback@clarienback.com or call 296.6969.

Read More About