The Bermuda Powerboat Association has donated $1,000 to St. John Ambulance for their race season, which starts in May and ends in September each year.
Present to receive the cheque was Jeffrey Borges, Deputy Commissioner, and Payton Iris, Junior Volunteer of the year for 2015.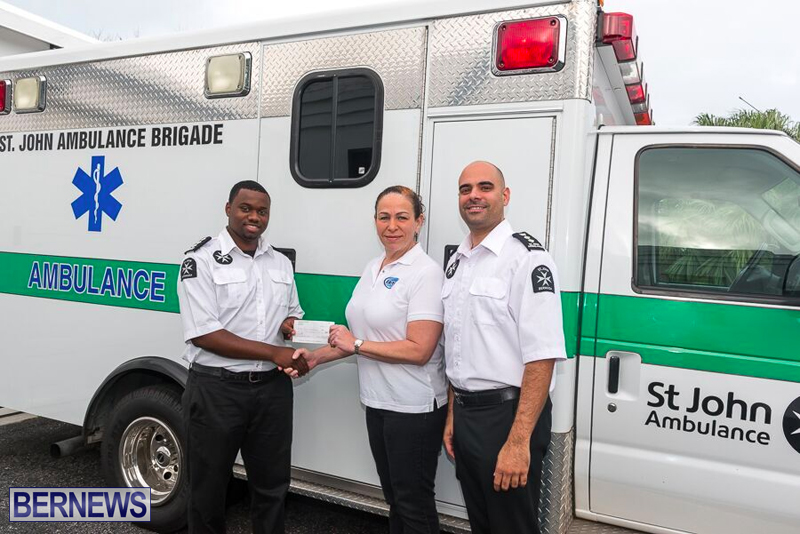 Each season, the boat races take place in Ferry Reach in St. Georges, or at Spanish Point Boat Club. The sport requires a dedicated ambulance and crew on site in the event of a major incident, and St. John Ambulance attends each race, providing coverage.
Mr. Borges said, "Without the assistance and coverage St. John Ambulance provides, many events such as the boat races may not take place." He adds, "Our volunteers are what make the difference.  Without their time and dedication, we would not be able to cover the numerous events we attend on a weekly basis."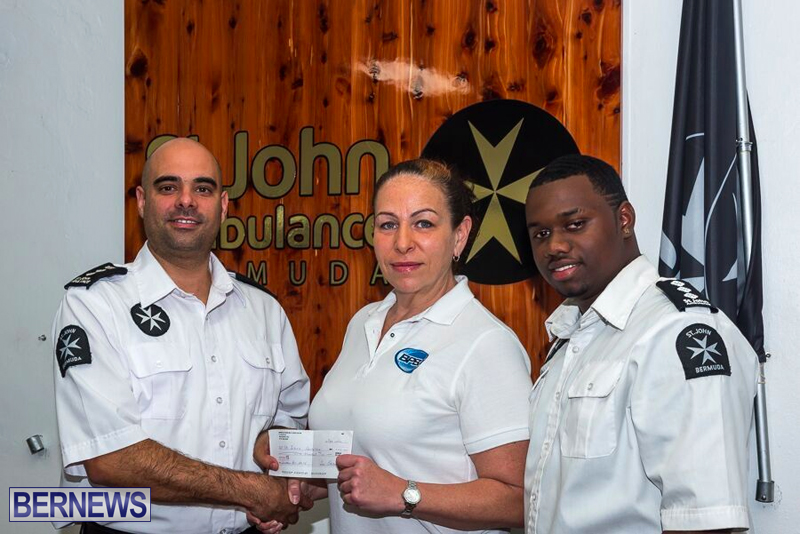 "On behalf of St. John Ambulance Bermuda, we would like to thank you for your donation and support and we wish you a successful 2016 race season."
Kim McCallan, the Vice Commodore of the Bermuda Power Boat Association said, "On behalf of the Bermuda Powerboat Association the executive committee and its members thank St John's Ambulance for their continued support and we look forward to working with you again this season."
Read More About