The Bermuda Dressage Group held its spring dressage show on Saturday, 18th March at the National Equestrian Centre located on Vesey Street, Devonshire.
The show attracted a strong field of 32 entries with tests ranging from Introductory to the Prix St. George levels. Judging the event was Nanci Lindroth of North Carolina, USA. Ms. Lindroth was originally scheduled to judge at the 2016 October Dressage Show, however, due to the impact of Hurricane Nicole, the October show was forced to be postponed. Nevertheless, Mother Nature redeemed herself by providing exceptionally pleasant weather conditions for this weekend's event.
During the event, Suzette Sailsman riding Wiriana [owned by Paula George] won the Prix St. George Class with a score of 68.29%. Junior rider Robin Stempel won both the lst Level Test 2 and First Level Test 3 with scores of 64.69% and 66.76% respectively.
With a score of 71.59%, Christian Truran secured the Highest Junior Score of the day, whilst the Highest Adult Score of the day was awarded to Brittany Ricca. Ricca riding her horse, Ace Boy, also achieved the Overall Highest Score of the day.
Judge Lindroth commended Bermuda on its high quality of horses and riders, which she felt were comparable to competitors in shows at which she presides in the USA.
Photos by  Andy Gibbs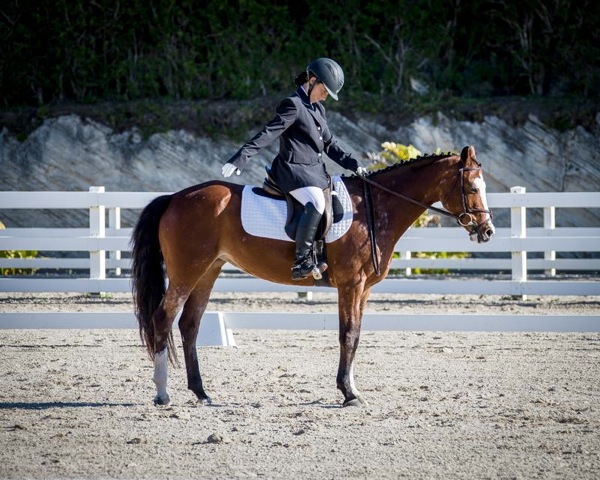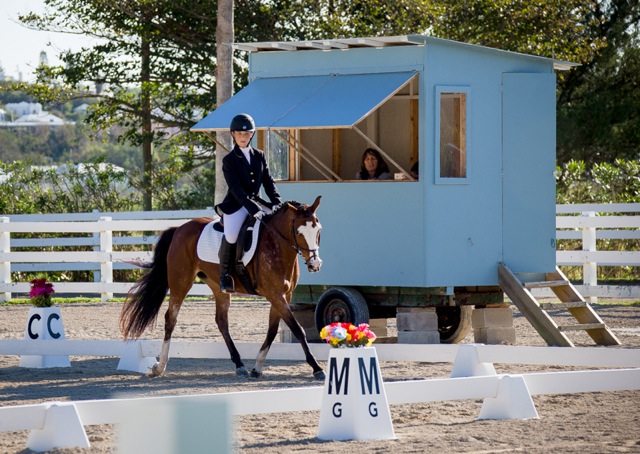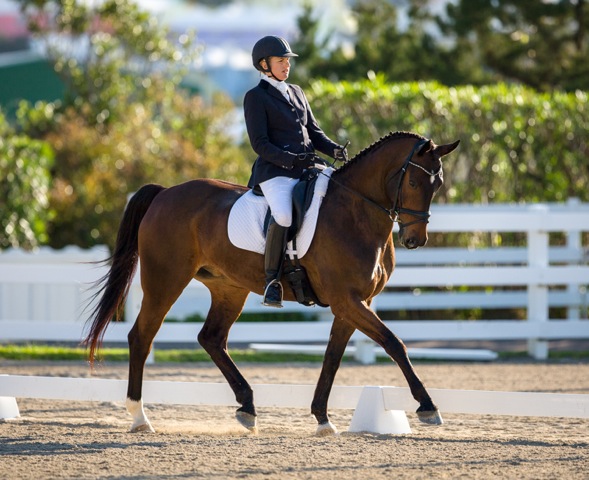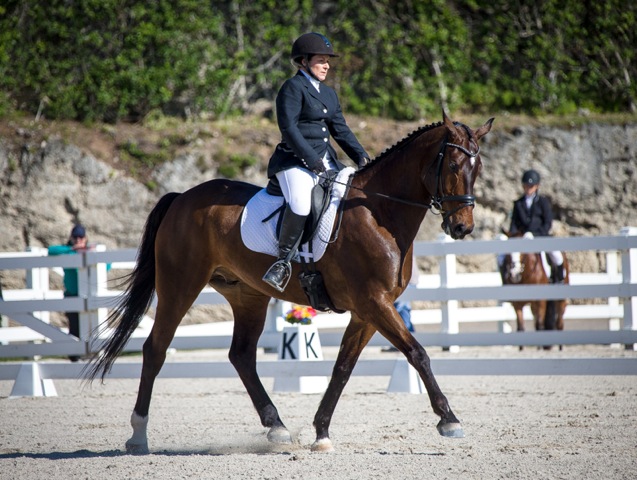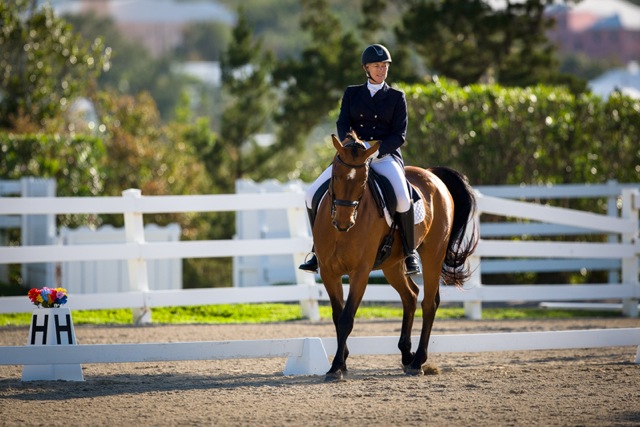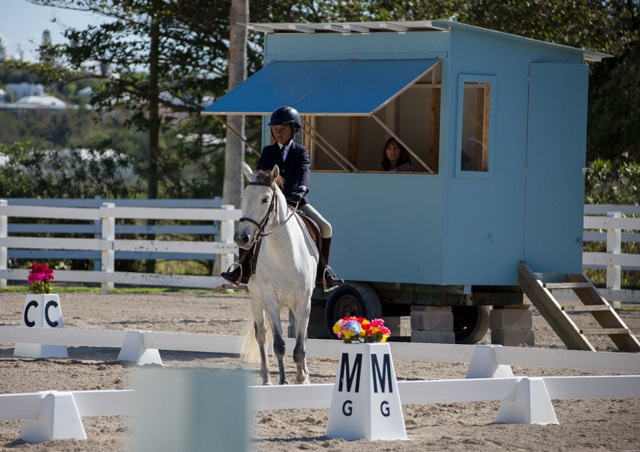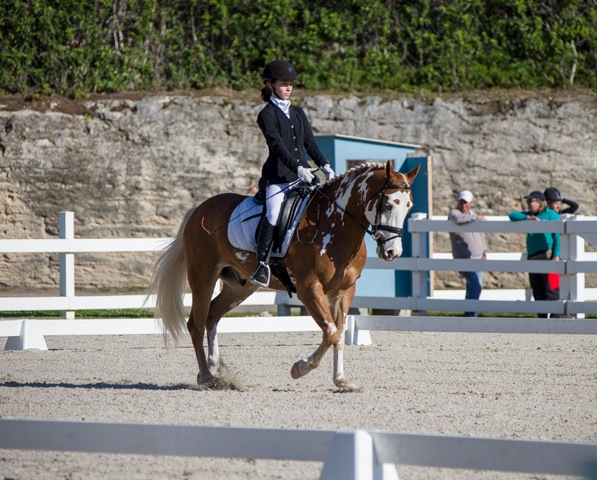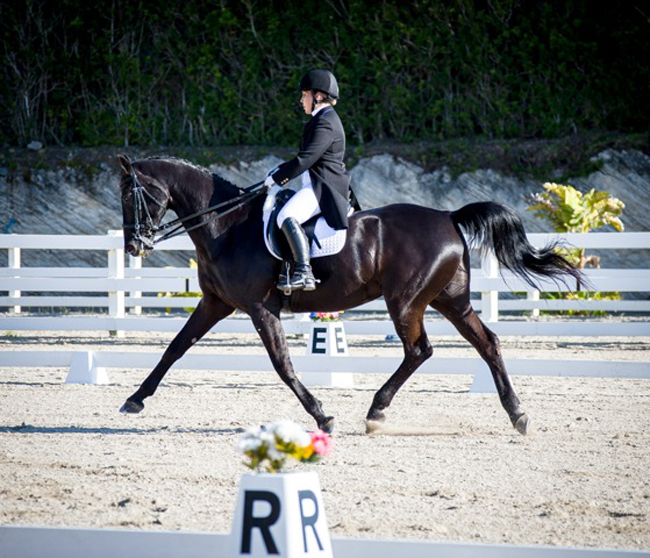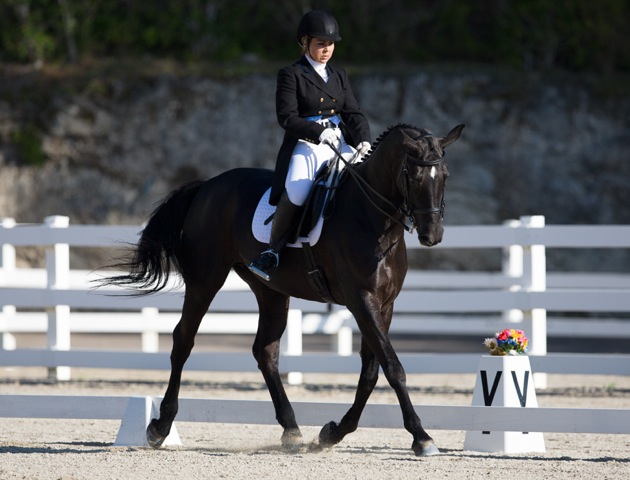 The full Bermuda Dressage Show results follow below [PDF here]:

Read More About