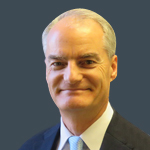 [Opinion column written by Hugh Dugan]
Those of us tuning early into the America's Cup on TV last Sunday were treated to the Grand Prix Formula One live from Monaco.
This is fitting. It only makes sense that the world's oldest and most prestigious racing event of its kind took place on the same day as, well, the world's oldest and most prestigious racing event of its kind, the one taking place in Bermuda – now Monaco in the Atlantic.
It's not as if the two sports' billionaires, luminaries, and spectator playboys don't already have enough going for them in life! But now the rest of us can see what they're seeing, thanks to the spectator-friendly nature of television coverage and amphitheater racing common to both rocks. It's as if the two sports celebrated both Christmas and New Years on the same day.
And this New Year is a new era for the America's Cup. Launching into the fireworks of Bermuda's cerulean seas, orange outcroppings, and velvety greens, the spray-filled contest is an awesome eyeful to behold.
High definition TV captures Bermuda's high pressure atmospherics enveloping everyone. And for those of us in the blue, broadcasters now helpfully superimpose boundaries and markers using enhanced reality.
But no enhancements are necessary for the Cup's host, Bermuda. Its can-do capacity and hospitality are a big "Good Morning" to the world on behalf of AC35.
And its setting is helping connect the sailing elite – the fabled 1% of wealth – with all others in new ways. This is a big feat for 0.001% of the world's population on only 0.00004% of its landmass. Update: so far Bermuda's flight time is 100%.
Amphitheater seating democratizes sport, as it did in ancient Olympia. Thanks to Bermuda's watery amphitheater, sailing is developing popularly as it has technologically.
Now all can access the event, as much by fitted dinghy as by mega-yacht, as much by word of mouth as by engraved invitation. For a five-week run the sails will rise over the aquamarine proscenium to the hushed global television audience gripped and grinding in the rapture.
Yes, now more of the 99% attend and participate. This grows the movement, ups the competition, and inspires future champions. Speaking of which, could there be a better name than Ocean Archeval for a youth in the Endeavor Program?
So, what's the score with Monaco? The AC35 leads the Grand Prix by seventy-eight years and continues strong at nearly 50 knots. Meanwhile, visiting superyachts, tall ships, and J-class aristocrats will soon attest that Bermuda's Latum Fretum is sailing's modern Coliseum. As flight-time gladiators continue to militarize it on sunny afternoons, history is made.
And long may this go on. Mr Larry Ellison, defending the Cup, states that if Oracle prevails then the AC36 will occur in Bermuda. Yes, Muhammed has been brought to the mountain – a seamount in this case. And he is raising the Cup and sailing for all to see.
- Hugh Dugan served as U.S. Consul in Bermuda and is a frequent visitor. The International Olympic Committee awarded him for reviving the ancient Olympic Truce and promoting peace through sport while a U.S. Diplomat to the United Nations.

20 Most Recent Opinion Columns

Opinion columns reflect the views of the writer, and not those of Bernews Ltd. To submit an Opinion Column/Letter to the Editor, please email info@bernews.com. Bernews welcomes submissions, and while there are no length restrictions, all columns must be signed by the writer's real name.
-

Read More About