The Department of Community and Cultural Affairs announced the lineup of local visual artists whose artwork has been selected to represent Bermuda at CARIFESTA 2017 in Barbados, which will take place from August 17 to August 27.
This follows a previous announcement earlier this month revealing the lineup of local participants taking part in CARIFESTA whose talents ranged from singing to dance to poetry and much more.
"CARIFESTA – the largest gathering of Caribbean arts and culture – is an opportunity for local artists and performers to showcase their talents as well as their goods and services to the world," explained the Department's Director Mrs. Heather Whalen.
"The theme of CARIFESTA XIII is 'Asserting Our Culture, Celebrating Ourselves', and the programme of performing and visual arts represents a melting pot of cultural expression from many countries of the Caribbean region. This theme speaks to the connectivity of the Caribbean region brought about by our common history and heritage."
The artwork which has been chosen will be displayed at CARIFESTA throughout the duration of the event.
Ms Whalen added: "One of the art pieces, by Alan C Smith, entitled Self Portrait, is owned now by the Bermuda National Gallery who have kindly given permission for a copy to be on exhibit during CARIFESTA. The Department of Community and Cultural Affairs is grateful to BNG; this is an example of public private collaboration in the cultural industries."
In addition to the visual arts display, Bermuda will also be showcasing crafts in our "country booth". They include:
Ronnie Chameau's banana leaf dolls
Stratton Hatfield's "yart" – concrete sculptures of Bermuda's leaves
Jeremy Johnson's cedar bowl and cedar friendship goblet
Milton Hill's cedar medallion and a wooden scene
Nahtasha Smith's Gombey dolls
Donna Pink's handmade palmetto leaf hats
While Ms Chameau will be attending CARIFESTA, the others listed directly above will not.
Members of the public are invited to join the Bermuda contingent in Barbados to support our local talent. 'Friends and family' rates are available at the Radisson Aquatica Resort Barbados. Contact reservations@aquaticabarbados.com and use promo code FFBERM17.
For more information on Bermuda's participation in CARIFESTA XIII, contact the Department of Community and Cultural Affairs 292-16810
The local visual artists [whose work will be represented at CARIFESTA] are listed as follows, along with a brief biography and photograph, provided by the Department.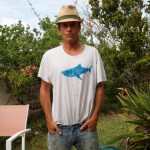 James Cooper is a Bermudian artist whose work straddles sculpture and photography. James studied Landscape Architecture at the University of British Columbia. He has been featured in numerous publications and shown his work internationally at many festivals – notably, the New York Photo Festival, Scotia Bank Toronto Photography Festival, the 2nd Ghetto Biennale in Haiti, the Bermuda Biennial and the Jamaica Biennial. He is active in trying to foster Pan-Caribbean art connections and curates experimental shows under the banner of SEEEN.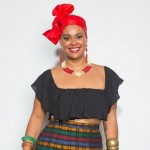 April Dawn Branco is a contemporary realist pastel painter. She trained in representing the human form in charcoal at the Bermuda College and eventually pastel with Ms Sharon Wilson, spending three years as her student and apprentice. After several years as a Harbour Nights vendor, Ms Branco began entering group shows with her paintings and eventually presented a solo exhibition of her work at the Bermuda Society of Arts in 2008. In 2011 Ms Branco opened her own gallery in the Washington Mall, and won the 2012 Best of Bermuda Award for Visual Artist. Her portrait ROOTS II received Honorable Mention – Use of Medium in the 2011 Charman Prize. In addition to figurative work, Ms Branco also creates landscapes in oil and abstracts in acrylic. She can be found online at www.aprilbranco.com or info@aprilbrancogallery.com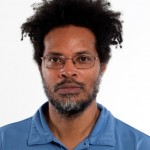 Alan C. Smith is a Bermudian visual artist, writer, performer and director. His digital visual art, which ranges from manipulated photography to video and performance, has appeared in every Bermuda Biennial from 2006 to 2016; and two pieces reside in the permanent collection of the Bermuda National Gallery. He has won awards in the Charman Prize at Masterworks Museum of Bermuda Art, TechArt Exhibition and Art in Motion Competition at the Bermuda Society of Arts, Bermuda Hospitals Board Being Alive Visual Art and Poetry Competition and other exhibitions and is one of the artists represented by Gallery One Seventeen, Front Street, Hamilton, Bermuda. More examples of his work can be viewed at www.acsartist.com.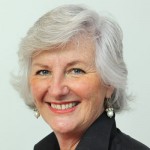 Bermudian Rhona Emmerson studied graphic arts at Ryerson Polytechnic Institute and graduated from George Brown College of Applied Arts and Technology with a diploma in Graphic Design in 1977. Rhona worked in advertising and had her own studio as a freelance artist until 1982, when she and a partner started Creative Dimensions. Rhona continues her role as President and Art Director at the Company now known as AAC Saatchi and Saatchi [www.aac.bm]. Watercolours and oils are her principle medium, but she has worked in pencil crayon, mixed media acrylics, fabrics with textile paints and dyes and Chinese brush painting. Her subject matter ranges from florals to land and seascapes. Rhona's work is seen on many souvenir and gift items in local retail stores including china, cutting boards and t-shirts, wall murals, silk scarves, calendars and greeting cards. Her many paintings are held in private collections in Bermuda, England, Canada and throughout the United States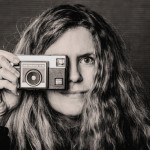 Fine art, portrait and documentary photographer, Bermudian Meredith Andrews lives and works on the island, where her clients include New York Magazine, Nylon, Lonely Planet and the Bermuda Tourism Authority. Her work has been exhibited widely, including London's National Portrait Gallery, the Photographer's Gallery, and the Bermuda National Gallery. Her first book of photography Who is Anna Andersson? Portraits of Sweden's Most Popular Name was published in 2015. See more of her work at meredithandrewsphotography.com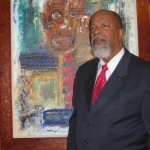 A graduate of Central State University in Wilberforce, Ohio, Robert D. Bassett is a colourist whose work has been influenced by the gombeys, the Bermuda kite making tradition, the modern impressionist masters and contemporary African figurativism. Robert was chosen by publisher Holt, Rinehart and Winston as one of the twelve artists whose work was featured in a school text and work book entitled, African American Literature, Second Edition. He believes that the greatest artist of all is God.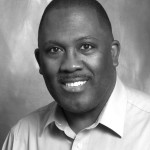 Dr. Edwin M. E. Smith is a Bermudian artist and art educator. His mixed media artwork and illustrations can be found in collections internationally and has been included in Biennial Exhibitions hosted by the Bermuda National Gallery. He is the author of Imagemaking and the Bermudian Artist, a book that features a unique, critical and celebratory perspective on Bermuda's visual art. Dr. Smith holds an MAT from Andrews University, an MFA from Savannah College of Art & Design and a PhD in Fine Arts from Texas Tech University. His professional experience includes corporate graphic design and three decades of teaching Studio Art and Art History from elementary school through university levels. Since 1998, he has taught in the Art & Design Programme at Bermuda College. His responsibilities include curation for the Bermuda College Art Gallery [BCAG]. His art involvement includes membership on the Acquisition Committee and the Exhibition Committee for the Bermuda National Gallery.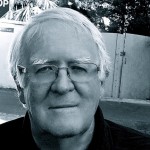 Dr. Charles Zuill received a Ph.D. in Critical Studies at New York University in 1984, an MFA in Painting and Printmaking from the Rochester Institute of Technology in 1969; and a BA from Atlantic Union College in 1958. He has taken many workshops throughout his career including 'Non-toxic Printmaking' at the Art Centre in Dumfries, Scotland in 2005 and 'Art & Ecology' at Schumacher College in Devon, England in 2006. He has worked as a Professor of the History of Art at Andrews University, a lecturer in Art History and Studio Practice at the Bermuda College, a Professor of Fine Arts at Southern University, and an Assistant Professor of Fine Arts at Walla Walla University and also the Atlantic Union College. He has also been an art critic for many years for The Royal Gazette. He sits on the Bermuda National Gallery Collections Committee, the BNG Exhibitions Committee, and is a Founding Trustee of the Bermuda National Gallery. His exhibitions include Box Factory, St. Joseph, Michigan in 2004, Charles Zuill Retrospective: The Science of Art at the Bermuda National Gallery in 2006; a joint exhibition at the Bermuda Society of Arts in 2009; and a group exhibition at the National Art Club in New York in 2009. His work has appeared in the Bacardi Limited Biennial at the Bermuda National for many years. In 2014 he was presented with the Founders Award from the Bermuda Arts Council and the Lifetime Achievement Award by the Bermuda Arts Council in 2006. Although his initial art training was traditional and academic, for many years his approach to art-making has been and continues to be experimental. Consequently, he says he is not bound to any particular style. In making experimental art, he has utilized powerful magnets, mechanically induced vibrations, computerized spectrophotometers, air compressors, air brushes, heat, cold, gravity, flow forces etc, as well as traditional tools and materials.

Read More About
Category: All, Entertainment, News