The Department of Community and Cultural Affairs announced the lineup of local participants who have been selected to represent Bermuda at CARIFESTA 2017 in Barbados, which will take place from August 17 to August 27.
"CARIFESTA – the largest gathering of Caribbean arts and culture – is an opportunity for local artists and performers to showcase their talents as well as their goods and services to the world," explained the Department's Director Mrs. Heather Whalen.
"The theme of CARIFESTA XIII is 'Asserting Our Culture, Celebrating Ourselves', and the programme of performing and visual arts represents a melting pot of cultural expression from many countries of the Caribbean region. This theme speaks to the connectivity of the Caribbean region brought about by our common history and heritage.
"The Department is absolutely delighted to sponsor the participation of these individuals and groups in CARIFESTA XIII."
The Department added, "Members of the public are invited to join the Bermuda contingent in Barbados to support our local talent. 'Friends and family' rates are available at the Radisson Aquatica Resort Barbados. Contact reservations@aquaticabarbados.com and use promo code FFBERM17. For more information on Bermuda's participation in CARIFESTA XIII, contact the Department of Community and Cultural Affairs 292-16810."
The local participants are listed as follows, along with a brief biography provided by the Dept.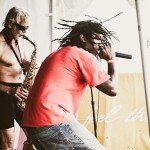 Adum Reb [former stage name, 'K.A.S.E.'] began rapping at 15. His rhymes are regularly heard on local radio stations and he is a staple on the local Bermuda music circuit. He is a founding member of the label Devil's Isles Entertainment and performed with the band D.I.A. Among his most memorable performances were rapping alongside Ghostface Killah; performing with Bermudian songstress Heather Nova; and touring New York and Toronto with Bermuda's Chewstick Foundation.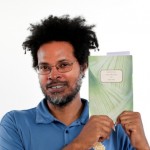 Alan C. Smith is one of the forerunners of Bermuda's contemporary Spoken Word Movement. A published author, he was the first featured presenter at Flow Sundays, Bermuda's first regular open mic event. He cofounded 3 Crabs in a Bucket, which was a semi-annual event that featured Bermudian poets and presenters performing their work. He has performed in Bermuda, North America, the West Indies and the UK. Alan is also a visual artist and, increasingly, he creates projects that involve digital images, video, music, poetry and performance. Inspiration comes from his island home, cartoons, comic books, biblical stories and mythology. His work is often loosely autobiographical and narrative or confessional and incorporates fantastical elements.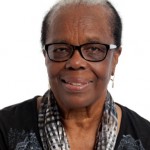 In 1972 Florenz Webbe Maxwell, MBE won first place for the Council on Interracial Books Award for Children for her manuscript The Rock Cried Out. She has served as Writer in Residence at the Bermuda College and as President of the Friends of the College Library [FOCL]. In addition, she has taught a course in writing at the College. While Head of Children Services at the Bermuda National Library, the author spearheaded two writers' courses for young people and those stories were published by the Bermuda Youth Library. Bermuda's Department of Community and Cultural Affairs published her book The Spirit Baby and Other Bermudian Folktales in 2009. In 2016, she won second place in CODE'S Burt Award for Caribbean Literature for her manuscript Girlcott, which was published by Blouse and Skirt Books in 2017. As a retired Librarian, she is still in demand as a storyteller, especially for Bermuda folktales.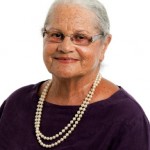 In 1986, Veronica [Ronnie] Chameau revived the dying art of doll making. She handcrafts dolls from banana and palm leaves. At Christmas, she makes angels, nativity scenes and hanging ornaments from natural materials. She has also built several dollhouses that are furnished with unique collections of miniatures. She is active as a Trustee in the St. David's Historical Society and the St David's Islanders and Native Community. She has received numerous honours and awards for her beautiful artwork.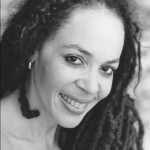 United Dance Productions [UDP] opened in 1990. Since its inception, UDP has steadily worked to offer high-level dance training to the community provided by professional instructors. It is the dream of Suzette Harvey [pictured in the black and white image], founder and artistic/executive director of United Dance Productions, to provide legitimate opportunities for Bermudians in the field of dance. UDP's goal is to expose the world to Bermuda's talent through international tours, and to bring world recognition to Bermudian dance artists. UDP has the largest group of male dancers in Bermuda, studying various disciplines including Boys Technique, Tap, Musical Theatre and Hip-Hop. The following are pictures of the dancers who will be participating in CARIFESTA XIII: [left to right from top] In'Dasia Showers-Reid, Karina Forth, Shani Tucker, Zane Aberdeen, Zya Fraser and Keiazia Burchall-Busby. [The girls range in age from 15-18].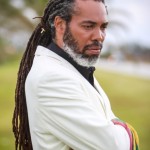 Mitchelle "Arijahknow Live Wires" Trott is a songwriter, producer, singer, tap dancer and actor. As a Gombey dancer during his primary school years, "Live Wires" received his first taste of public performance while a member of the instrumental band, "Sophisticated Gents" which was directed by the well-known Bermudian musician Wendell "Shine" Hayward. During his tenure with the group, he played the E-flat saxophone. As a youth, Live Wires spent his summers traveling to the United States as a member of the Detroit Cultural Renaissance Center's Show Choir. In recent years, Live Wires has performed at the Bermuda Music Festival. He has performed overseas as well as in The Bahamas, Canada, New York, Detroit and Boston. Live Wires is presently working with Noreco "Rico Don" Burgess in Bermuda . His song Mercy and Grace was the Number 1 most requested song for 2012 and 2013 on Irie 98.3. He has opened for Toni Braxton, Collie Buddz, UB-40, Shabba Ranks, Shaggy, Maxi Priest and Taurus Riley.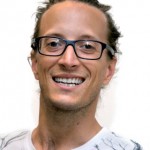 Chris Astwood is a Bermudian poet, currently living and studying in the United Kingdom where he is a PhD candidate in creative and critical writing at the University of East Anglia. Chris draws influences from a wide array of sources including music, politics, history, and both modern and contemporary Caribbean, British, Commonwealth and American poetry. His poetry and prose have appeared in numerous publications, including UM-UM, Catch, Iota, The Caribbean Writer, Other Poetry, World Literature Today, Lighthouse, The Rialto and Mimesis.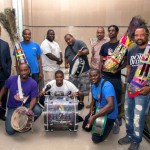 The Bermuda Gombey is Bermuda's most iconic and enduring tradition of culture, resistance, strength, and freedom. The Bermuda Gombey art form is widely believed to be an amalgamation of African, West Indian, Native American, and British traditions that emerged in the Caribbean and now bears a distinctly Bermudian flavour. Gombey is a Bantu word meaning "rhythm" or "drum". There are similar related traditions in the Bahamas, St. Kitts, and other Caribbean islands, although the Bermuda Gombey was declared to be its own distinct Bermudian art form at a UNESCO Cultural and Conservation Conference in 1970. The Bermuda Gombey tradition of dance, drumming, and unique regalia have been passed down through the generations. During CARIFESTA XIII, the Bermuda Gombeys have representatives from: H&H Gombey Troupe, Gombey Evolution Troupe, Wilson's New Generation Gombeys, Place's New Generation Gombeys, Warwick Gombey Troupe, and the Gombey Warriors. Pictured: Front Row L-R: Robert Wilson [Gombey Evolution], Showande Butterfield [H&H Gombeys], Zaniko Hendrickson [H&H Gombeys], Adrian Benjamin [Wilson's New Generation Gombeys]. Back Row L-R: Bilal Binns [Gombey Evolution], Zane Hendrickson [H&H Gombeys], Harley Place [Warwick Gombeys], Dennis Parsons [Place's New Generation Gombeys], Irwin Trott [Warwick Gombey], Vaughronde Joseph [Place's New Generation Gombeys]. Missing: Gerkimo Gardner [Gombey Warriors].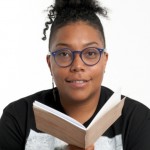 Writer Yesha Townsend holds a Bachelor's degree in music composition and is currently pursuing a Master of Fine Arts degree in creative writing at Hamline University in St. Paul, Minnesota. She has served as the mentor and coach for the Bermuda National Youth Poetry Slam Team by way of The Chewstick Foundation's youth poetry programme 'Break the Chains.' Her work has been published on several occasions. She has performed as a rapper, poet and prose writer; notably at TEDxBermuda 2015, and the Women of the World Poetry Slam in Brooklyn, NY 2016 and Bermuda's LeroyFest 2015 & 2016. She is a member of the band DONNA. Her writing explores queerness through the lens of the black Caribbean experience; she writes of home, hurricanes, Bermudian history, mythology and folklore.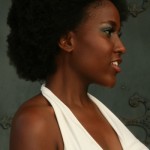 An articulate poet and classically trained vocalist, Joy T. Barnum was encouraged to transform her poetry into song by Bermudian music producer and musical collaborator Thaao Dill. She was recognized as one of Bermuda's top talents as first runner-up in Bermuda Idol 2005. Months later, she was invited to be an opening act for Yolanda Adams and Smokey Norful. She would go on to open for Seal and Patti La Belle at two consecutive annual Bermuda Music Festival programmes; and in 2009, Joy opened for Swedish indie singer Lykke Li as well as Philadelphia native Jazmyne Sullivan. The pinnacle of her singing career came in 2010 when she was asked to open for mentor and world-renowned Bermudian singer-songwriter Heather Nova on her European acoustic tour. Joy currently teaches vocals at The Bermuda School of Music and holds a degree in Vocal Performance/Pedagogy from Oakwood University. Joy has recorded four studio albums and one live album.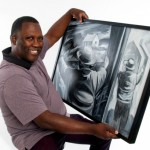 Dr. Edwin M. E. Smith, is a Bermudian artist and art educator. His mixed media artwork and illustrations can be found in collections internationally and has been included in Biennial Exhibitions hosted by the Bermuda National Gallery. He is the author of Imagemaking and the Bermudian Artist, a book that features a unique, critical and celebratory perspective on Bermuda's visual art. Dr. Smith holds a Master of the Arts degree in Teaching from Andrews University, a Master of Fine Art degree from Savannah College of Art & Design and a Doctor of Philosophy degree in Fine Arts from Texas Tech University. His professional experience includes corporate graphic design and three decades of teaching studio art and art history from elementary school through to university levels. Since 1998, he has taught in the Art & Design Programme at The Bermuda College. His responsibilities include curation for the Bermuda College Art Gallery [BCAG]. He serves annually as Chairman of the Visual Arts Committee for Teen Service's Outstanding Teen Awards and as Chairman for the Bermuda Society of Arts Bursary Awards.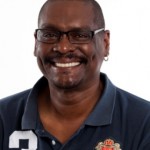 The Wall Street Band was formed as a backing band in February 2007. They have backed numerous local artists such as Jamie Zuill, Sia Spence, McCartney Darrell, Tricray Astwood, Gita Blakeney, Sheila Smith, Stevie Darrell; as well as international artists such as The Stylistics, Freddy Jackson, Glen Leonard's Temptations, George Huff and Ashford & Simpson. They have opened for many international acts including Brian McKnight, Alicia Keys, Jeffrey Osborne, Babyface, Freddie Jackson, Harold Melvin's Blue Notes, Boyz II Men, Gladys Knight and Chuck Jackson. In November 2008 The Wall Street Band participated as a part of KDB Entertainment's "Showtime Bermuda", which performed at the Apollo Theatre in New York City. The Wall Street Band are The Bermudian magazine's "Best of Bermuda" 2016 winners in the category of musician and musical group. Wall Street Band members are: Robert Edwards [pictured], Eugene Tuzo, Denton Leader, Conrad Roach, Charo Hollis, Max Maybury, and Wentworth Woolridge.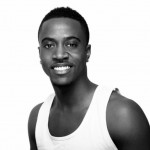 Rikkai Scott is a graduate of London Contemporary Dance School where he received a Bachelor in Fine Arts degree. His training began at the age of four at United Dance Productions [Bermuda] where he trained in all foundations of dance. He has travelled to Amsterdam [De Kiss Moves Fusion Dance Company] to gain experience and dance professionally. Rikkai is well-versed in tap, hip hop, contemporary, improvisations, and urban dance. He has worked with artists such as Richard Alston Dance Company, Jeanie Steele, Alfredo Fernandaz, Doroytta Kiss [De Kiss Moves Fusion Dance Company] Andrea Walker [201Dance Company] Hannah Meraki, Michaela Cisarikova [Michaela Cisarikova Dance Company] and Saran Kholi.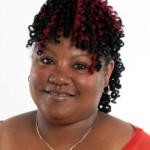 Cindy Smith graduated from The Berkeley Institute where she discovered her love for singing in the gospel choir, under the direction of Mr. John Woolridge. Cindy has opened for music greats such as Babyface, Angie Stone, Jeffery Osborne, Joe & Mint Condition. In 2016 Cindy put her acting skills to the test when she was offered the role of Church Mother & Preacher in Troika's play The Color Purple. Along with acting, Cindy sings with The Tom Ray Band as the lead female vocalist, The Wallstreet Band where she is one of four lead singers & One SOULution where she is the lead female vocalist, and she also sings on the Praise Team at her church.
Read More About
Category: All, Entertainment, News